Strawberry chia pots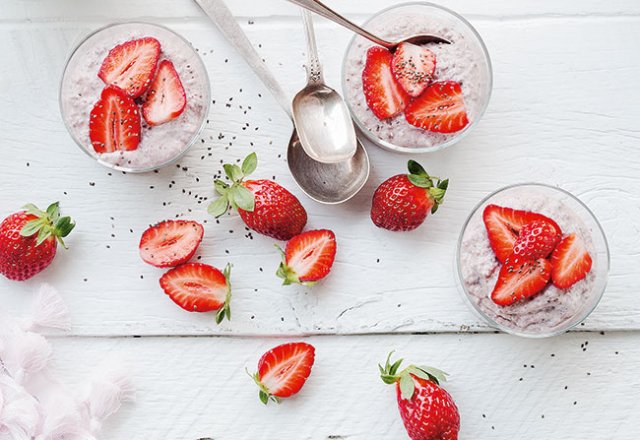 A nourishing start to your day.
For Dr Libby Weaver, there's nothing that can replace a highly nourishing way of eating, so why not start your day with these strawberry chia pots?
Ingredients (serves 4)
250 g strawberries, hulled and halved
1 banana, chopped
½ tsp ground cinnamon
½ tsp ground ginger
1 tsp vanilla extract
1 tbsp melted extra-virgin coconut oil, at room temperature
1 x 400 ml tin coconut cream
½ cup (70 g) black chia seeds, plus extra for sprinkling
Method
Place 200 grams of the strawberries and the banana, spices, vanilla, coconut oil and coconut cream in a blender and blend until smooth. Transfer to a bowl and fold through the chia seeds.
Divide among four serving pots or bowls, then cover and refrigerate overnight.
Serve with the remaining strawberry halves and a sprinkle of extra chia seeds.
Rate This