Almond, vanilla and oat smoothie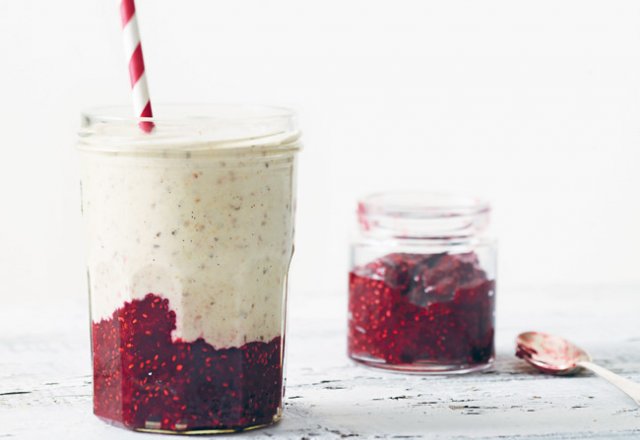 A tasty breakfast recipe from Belle Gibson
Looking for healthy breakfast recipes? Try this almond, vanilla and oat smoothie.
The oats in this recipe can be exchanged for quinoa flakes.
Ingredients (serves 4)
2 cups almond milk
1 cup coconut water
1 cup organic rolled oats or quinoa flakes
1 tbs chia seeds
1 tbs pure vanilla extract
½ tsp ground cinnamon
2 tbs mashed strawberries, to serve (optional)
Method
Put milk, coconut water, oats and chia in a jar or bowl and refrigerate, covered, for two hours or overnight. (If using quinoa flakes, soak for 30 minutes.)
Blend the oat mixture, vanilla and cinnamon until smooth. Divide the berry chia jam or strawberries between two serving jars or glasses, pour over the smoothie and serve.

Recipe and images by Belle Gibson's Whole Pnatry.
You might like Breakfast boosters or Which milk is best?
Rate This