Saimaa Miller's berry glow smoothie recipe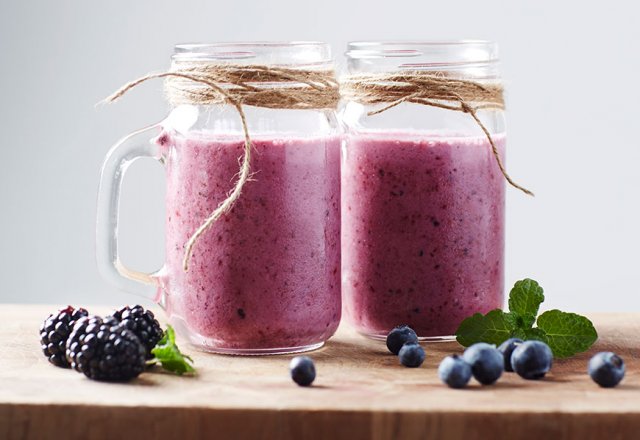 Food for the skin.
When it comes to glowing skin, this berry smoothie ticks all boxes.
Ingredients
1 tbsp super green powder
1 tbsp Udo's 3-6-9 Oil Blend, or coconut oil
Handful organic mixed berries
½ frozen banana
1 fresh coconut (tip coconut water into blender and scrape 1 to 2 tbsp of coconut flesh, optional)
1 tbsp of LSA, flaxseed meal or chia seeds
Extra filtered water or ice for preferred consistency
Method
Combine ingredients in a blender and mix until smooth and creamy. Serve and enjoy!
Rate This