Romantic date ideas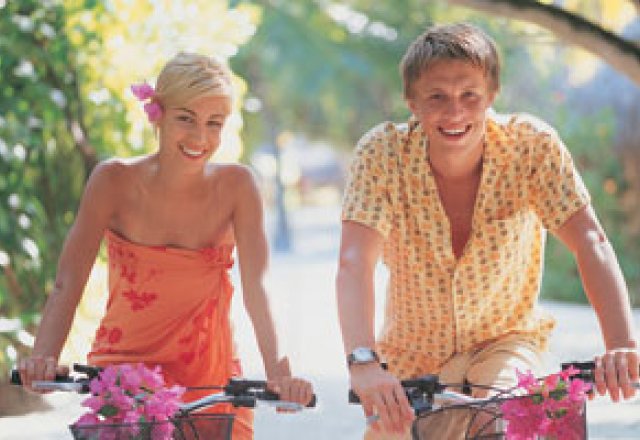 Liz Nowosad explores ways to reignite your romance
It takes little time and effort to keep the romance alive in your relationship. Liz Nowosad explores ways to reignite the flame with 8 date ideas:
Dating shouldn't be viewed as something couples only do before marriage. It's important to spend time alone together for uninterrupted conversation, to share problems, concerns, hopes and dreams.
It's vital to keep the connection and communication channels open. As well as regular date nights, try to get a long weekend or a week away together. It's fashionable to holiday with other couples and friends, but for the sake of your relationship, two is the magic number.
Romantic date ideas
1. Pack a rug and double blanket, a bottle of bubbles and a finger food picnic and head to the beach for sunset.
2. Offload the kids to a friend or relative for the night and welcome your partner home from work with a candle-lit bubble bath, massage and a mouth-watering feast.
3. Have a sexy games night. Play strip poker or get hold of some sexy dice. Don't forget to draw the curtains!
4. Surprise your partner with a night away at a romantic beach house, B&B or country pub. Pack up a bag for him with all the essentials, so all he has to do is hop in the car.
5. Enrol in a joint interest class together, like cooking, creative writing, art, dancing, sport or crafts. Common interests bring people closer together.
6. Book tickets to a comedy or something different from your usual Friday night. Laughter is an excellent aphrodisiac!
7. Organise a spontaneous date on a random weeknight, then text your partner at 4pm instructing him to meet you at a bar. It's great to have a break from the norm.
8. On ten slips of paper, write down five activities each that you would like to do with each other. Fold up the slips and pop them in a jar. Whenever you are stuck for ideas on what to do, draw a slip from the jar and do it!
Need to spice up your sex life? Try these natural aphrodisiacs and study the laws of attraction.
Image credit: Thinkstock
Rate This