Fish Alaska recipe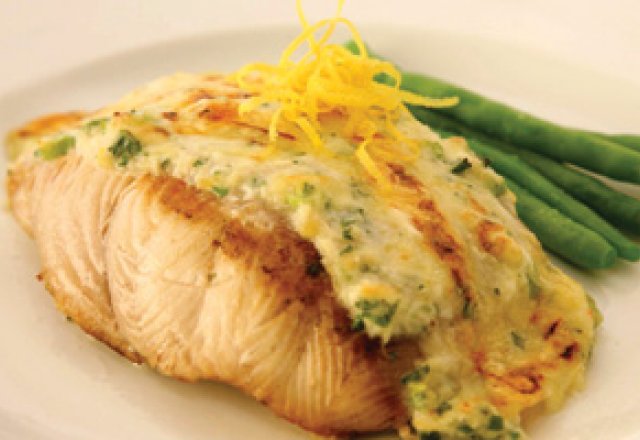 Healthy winter warmers
Looking for delicious winter recipes? The lovely Annette Sym, author of Symply Too Good To Be True, shares some of her recipes
INGREDIENTS (serves 4)
1 tablespoon (15g) Flora Light® margarine

1 heaped tablespoon plain flour

½ cup skim milk

¼ cup white wine

½ cup shallots chopped

1 tablespoon fresh parsley chopped

1 x (170g) can crabmeat drained

pepper to taste

4 x 120g boneless fish fillets

cooking spray

1 cup 25% reduced-fat grated tasty cheese
To make sauce: Melt margarine in medium size saucepan, stir in flour with a whisk. Slowly add milk to saucepan, stirring constantly to avoid lumps. Add wine, shallots, parsley and drained crabmeat, mix well. Pepper to taste.
Cook fish fillets in a non-stick frypan that has been coated generously with cooking spray turning once. Once cooked, place fish on a flat baking tray that has been coated with cooking spray, spoon sauce evenly over each fillet. Sprinkle ¼ cup cheese over each piece of fish. Grill until golden brown.
Variation: Replace crabmeat with seafood flakes.
Nutritional Information (per serve)

TOTAL FAT: 8.8g
SATURATED: 4.3g
FIBRE: 0.4g
PROTEIN: 34.4g
CARBS: 5.3g
SUGAR: 2.1g
SODIUM: 496mg
KILOJOULES: 1047 (cals 249)
Symply Too Good to be True, $13.95, is available from www.simplytoogood.com.au.
Looking for more healthy food ideas? Get daily updates on Twitter and Facebook!
Rate This