Roasted carrot 
and labne dip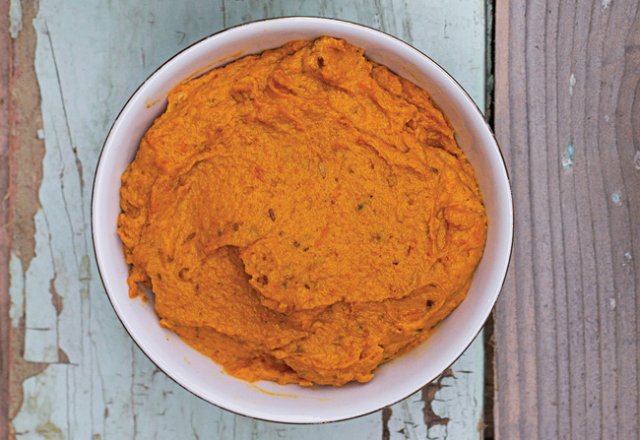 A healthy, homemade dip from Green Cooks.
Ingredients (makes ½ cup)
1 tsp coriander seed
1 tsp cumin seed
500g (4 large) carrots, chopped 
into 3cm rounds
2 tbsp olive oil
Sea salt and freshly cracked black pepper
2 tbsp labne*
METHOD
Toast cumin and coriander seeds in a pan until fragrant and roughly grind in a mortar and pestle or spice grinder.
Place carrots in a roasting dish and coat with oil, cumin and coriander, and season with salt and pepper. Cover with foil, and pierce a few holes on top with a fork. Cook for 50 minutes, or until carrots are soft, then remove foil and roast a further 10 minutes.
Place carrots plus oil and spices from the pan into a processor, add labne, and blend until smooth.
* Substitute labne with thick 
Greek yoghurt.
Recipe from Green Cooks' Ruth Freidlander; photo credit: Jessica Symonds
NEXT: Pumpkin hummus recipe>>
Rate This