Raw apple pie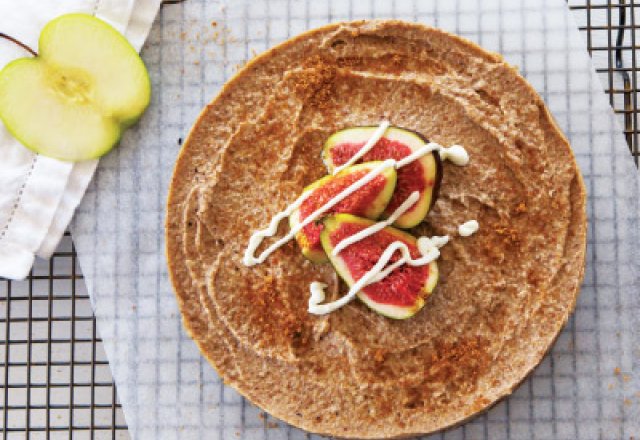 No making required.
This is an easy raw apple pie recipe that requires a food processor to make. It's raw, vegan, and simply delicious!
Ingredients (serves 6)
Crust
½ cup pecan nuts, soaked
½ cup walnuts
¼ cup dark raisins
½ cup dried brown figs
2 tbsp coconut oil
Pinch of pink salt
Pinch of nutmeg
Filling
2 whole apples, peeled and quartered
¼ cup brown figs, chopped
¼ cup pecan nuts, chopped
½ tsp cinnamon powder
½ tsp coconut nectar
¼ cup coconut oil
Pinch of pink salt
1 tbsp flax seed powder, ground
1 tbsp coconut flakes
Method
Process all crust ingredients in a food processor until almost smooth but still a little chunky. Then press into an 18cm round pie tray and refrigerate. Combine all filling ingredients in a blender until smooth. Pour over the crust. Decorate with extra figs, walnuts and coconut flakes. Refrigerate for at least 2 hours before serving. Best served with whipped coconut cream.
Rate This