Parsnip, potato and green split pea soup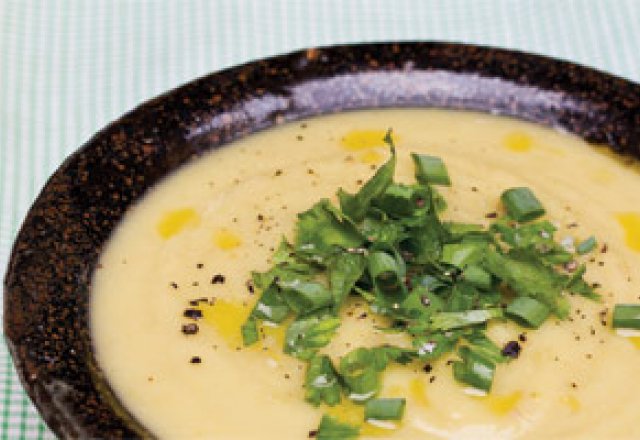 A winter warming soup packed with protein-high legume goodness!
Rosie Percival's protein packed soup is great for vegetarians and those looking to boost the fibre in their diet
Serves 5-6
Ingredients:
Olive oil or butter
2 cloves garlic, minced
1 small leek, finely sliced and rinsed
2 medium parsnips, diced (approx. 350 gm)
2 small red potatoes, diced (approx. 500 gm)
1 litre good quality vegetable stock
2 cups water
1 cup green split peas, rinsed and drained
Handful of chopped fresh garden herbs (coriander, parsley, spring onion)
Method:
Heat olive oil or butter in a large pot, add garlic and leek and cook for 3-5 minutes until leeks begin to soften. Add diced parsnip, potato and rinsed green split peas. Add vegetable stock and water, and bring to a boil. Reduce heat and simmer, covered for 30-45 minutes until split peas are cooked. Remove from heat and give a rough blend until smooth. Season with salt flakes and freshly ground black pepper. Top with chopped fresh garden herbs and a drizzle of olive oil.
Browse more healthy recipes ideas, and don't forget to connect with us on Facebook and Twitter for new meals to try in the kitchen every week.

Photograph from Jessica Symonds.
Rate This