Jessica Sepel's journey toward health and healing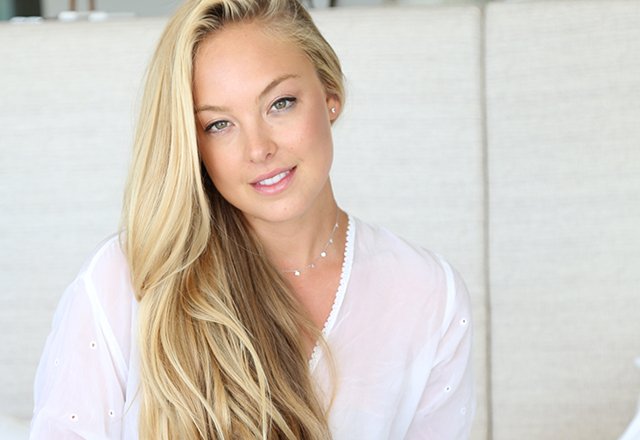 Read all about how she came to a well-rounded approach to food.
Despite being one of Australia's best known nutritionists, a healthy relationship with food wasn't always on the table. JESSICA SEPEL examines her past experiences and discusses why adopting a holistic, well-rounded approach to wellbeing has changed her life
My name is Jessica Sepel and I'm a qualified nutritionist, health blogger and, now, a published author. I'm dedicated to health; it is my passion and calling in life and I'm committed to walking the talk, not just talking the talk. While my relationship and understanding of food has transformed over the years, health has always been my world. I grew up in South Africa in a very healthy household. My mum is the best cook I know – she taught me what it means to eat well and why fresh, produce-driven meals and balance are important. From her incredible roast chicken to simply poached vanilla peaches, much of my childhood was spent watching my mother whip up wholesome meals from the produce we had in the fridge. It was simple, but tasty. My grandmother was also a bit of a health guru. As a little girl, I watched how she meditated, walked in nature and started her day sipping lemon water and eating papaya. When I was really young, she took me to a health retreat, where we heard a nutritionist speak. I remember thinking, 'This is what I want to be.'
Sadly, the balance that I learnt in childhood and that wholesome relationship with food was broken along the way. At the age of 13, I moved from South Africa to Australia. Upon arrival, I felt insecure about my new home, how I would make friends, as well as my changing body shape from childhood to puberty. At a time of uncertainty, I found comfort in the structure of dieting. In the short term, it gave me a sense of control, but in the long term, I damaged my relationship with my body. Within a short period of time, I verged on a serious eating disorder, which was the beginning of years being obsessed with weight and food control.
Looking back, I can see that I chased love, happiness and approval in all the wrong places. I would use food as a reward and a way to punish myself. But since I could never maintain the 'perfect' diet or 'ideal' weight, I was caught in a toxic cycle.
Fast-forward a few years and I'm a completely different person; I now take a more gentle approach to nutrition, health and wellbeing and I listen to my body and give it exactly what it needs. I eat a wholefood-based diet that is balanced in every sense. I don't do extremes; deprivation and restriction aren't part of my vocabulary and I've never felt better.
Adopting this approach to food was the result of studying nutrition for five years. I still remember sitting in my nutrition lecture, absolutely blown away by what I was learning. I quickly began experimenting with nourishing wholefoods and using the knowledge from my health studies to understand how I could heal my body and my relationship with food.
In my fourth year of study, I started writing a blog about my transition from a dieter to a wholefood eater, and my quest to live a healthy life. What started as a diary of my nutrition discoveries quickly transformed into a community of women who were going through similar struggles. I'd share my wholesome recipes, nutritional advice and personal experience with food and my body through blog posts and eventually released my first e-book with unexpected success. Following the popularity of the blog and e-book, I was lucky enough to be contacted by a publishing house who would go on to publish my first book, The Healthy Life, in 2015.
Since then, the last year has been a whirlwind. From developing the JSHealth brand to creating new recipes for the blog, furthering my nutritional knowledge. appearing at events all over the country, creating our own product, writing my second book and travelling between LA, Cape Town and Sydney, it's safe to say it's been a crazy, exhilarating ride.
JSHealth has become a full-time job and business. It's a place for women to come together and support each other. We listen carefully to our community through their comments on social media and via emails, and we create content based on what they need more of. It's a very simple and powerful formula that really works.
When it comes to health and wellness, I don't have all the answers yet, but I'm willing to be open and speak honestly about the struggles I've had. I think being real means being relatable and I want to support everyone and help them live an honest life. After all, living honestly and being true to yourself is the key to health and healing.
Be sure to check out Jessica's website for healthy recipes, tips and inspiration.
Rate This