Foundations of a healthy life by Jessica Sepel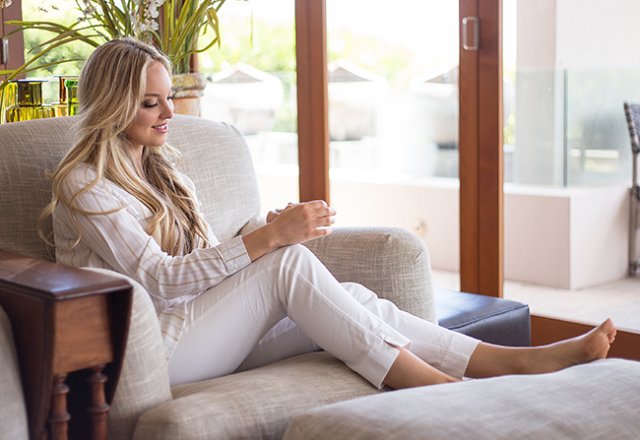 It's not all about what we eat.
The principles for living a healthy life don't just centre around what we consume. Here, we take a look at Sepel's tips to living a healthy life.
"It's not just about food – says me, the nutritionist! – it really is about addressing all areas of your life. For example, reducing stress is essential for a healthy life, mind and body. This is as important as cleaning up your diet.
"Healthy living means having a healthy mind, body, spirit and lifestyle," explains Sepel. Sound like hard work? Sepel assures it isn't; it just takes some moments throughout the day to check in with ourselves and give thanks to our bodies. "Every morning, I wake up to a body gratitude exercise where I literally thank every body part for keeping me alive and well," she says. "It's time we start feeling grateful for how hard our bodies work for us. This gratitude changes everything – it will change how you view your body. You start to have a newfound love and respect when you introduce body gratitude."
Transitioning to live a healthier life, or perhaps incorporating some of these practices into your daily life, takes persistence, and Sepel recommends starting small. "Make one to two changes a week and focus on what you're doing, not what you've failed at," she says. "Be kinder [to yourself]. Be patient. This is a journey."
Check out her full cover story in the June-July 2017 edition of Australian Natural Health magazine for mindful eating insights and cultivating a healthy relationship with food.
NEXT: Read all about Sepel's top tips for nourishment here.
Rate This