Nutritionist Zoe Bingley-Pullin talks diet and vitality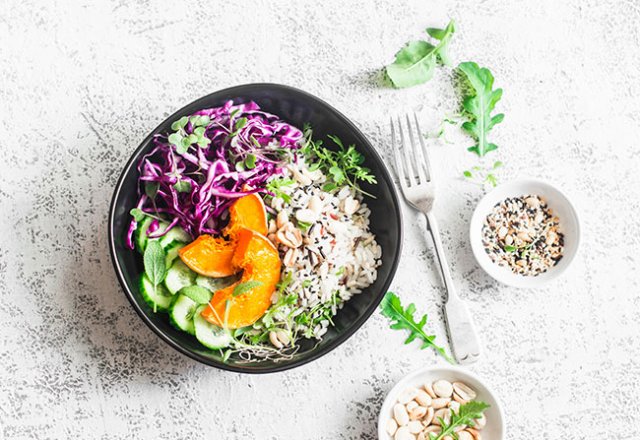 How to help your body perform at its best.
We caught up with chef and nutritionist Zoe Bingley-Pullin to chat about food as medicine and the benefits of eating more medicinal foods.
ON FOOD AND NUTRITION
For as long as I can remember, food has always been a large part of my life. My mother was an amazing cook and I have always been a very creative person; food is my way to show it. After school, I spent time training in and travelling throughout London and the South of France, it was seeing their way of life and connection with food that inspired me to learn all I could about the nutritional powers of food. When I returned home from my travels I studied nutrition and have since dedicated my time to helping others change their health and life through food, and also their relationship with food.
ON FOOD AS MEDICINE
We are learning more and more about the connection between our food and health daily. From my experience as a nutritionist and working with many clients, I have witnessed the remarkable changes a strong and healthy food foundation can make to health in a short period of time. It's not just the food we eat that impacts our health but also our relationship with food.
ON DIET AND VITALITY
The positive role of diet in our health is too often underestimated. Nutrition is the foundation of health; we now know, it affects not only our physical but also mental health. Food is our body's fuel and if we aren't nourishing ourselves adequately, we can't expect our body to perform at its best.
ON EATING MORE MEDICINAL FOODS
Start small, don't place unnecessary pressure on yourself or set unrealistic expectations. Here are simple tips:
Start your day with a fresh vegetable juice and add fresh turmeric
Use chia seeds in smoothies and in porridge
Snack on fresh fruit, raw nuts and seeds instead of refined sugar treats
Add an extra serve of seasonal vegetables to your meals
Instead of relying on packet sauces, flavour your meals with fresh herbs and spices such as garlic, ginger, turmeric, coriander, cumin, sumac and cinnamon
Add fermented vegetables to salads and sandwiches
Visit the farmers' markets and talk to farmers about what's in season and how to store/prepare produce. This develops a connection with food and a greater understanding of the food you're buying
Keep a food diary and see how your body responds to the inclusion of more medicinal foods
Keep up to date with more nutritional advice here.
Rate This