How yoga changed Bianca Cheah's life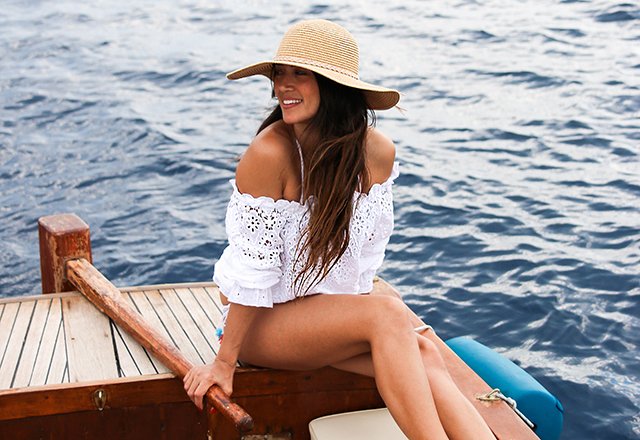 Read about how she discovered self-love.
Yoga taught Cheah how to look inwards, as loving herself from the inside out. In a short snippet of her cover story feature, she shares how yoga changed her life.
Despite establishing a healthy relationship with her body early on, when Cheah – who has been modelling for more than 10 years – entered the modelling industry, she soon recognised the external pressures that are placed on appearance. "It goes with the territory [of modelling]," she says. "I'm sure every woman can relate."
With the passing of time, Cheah admits that she gets more comfortable in her own skin. "As I get older, those expectations fade because my priorities shift. As I've become older, I've become not only wiser, but happier with myself."
This healthy attitude continued to flourish when Cheah started practising yoga. While she first took to the mat as a means to overcome a challenging time in her life, it was the realisations that she made during her practice that kept her coming back for more. "I only started practising yoga a couple of years ago," she says. "I actually went through a very emotional, hard time in my life and that's when I turned to yoga. It was my friend who begged me to come along to one of her classes, explaining to me that I would feel so much better after it. And guess what? Ever since that day, I was addicted to the feeling I got after class. Yoga changed my outlook on life and how I approach situations. It made me see the good in everything. And I'm so glad that period of my life happened, because I wouldn't be where I am now."
As she extended her time on the mat and delved further into the yogic way of life, Cheah discovered how to overcome what was happening on the ouside and focus on the Self. "I used to worry about what I looked like and how other people perceived me," she says. "Being perfect was something that I guess I – and we all – want to be. But yoga taught me to look inwards, as loving myself from the inside out taught me self-love and body love. Yoga is a lifestyle; it's not just poses, but a way of being, living and thinking."
And while daily practice was once a way of life, Cheah maintains that taking to the mat every few days helps her stay grounded and balanced. "I used to practise five times per week, sometimes twice a day," she says. "But now, with how busy I am, I'm managing three times per week with mini-meditation sessions in the shower every morning. You'll often find me sitting at my desk in a pigeon pose [laughs]."
Words by Danae Dimitropoulou.
NEXT: Discover Cheah's wellness mantra and life lessons in this short Q&A.
Rate This