Hot oat and quinoa porridge recipe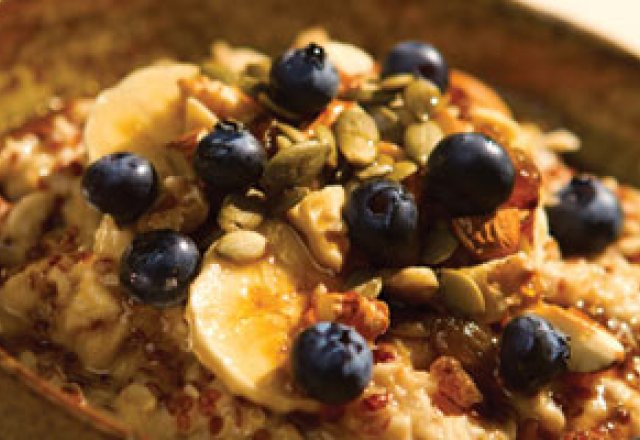 A delicious winter warmer!
Kick-start the morning with this great breakfast. Oats are an excellent source of fibre and are brilliant for the nervous system, and quinoa is an excellent source of protein.
INGREDIENTS
3 cups water
¼ cup red or white quinoa
1 cup oats
handful of sultanas
handful of almonds and walnuts roughly chopped
pure maple syrup or raw honey
pepitas

METHOD
Pour the water into a saucepan and bring to the boil. Add the quinoa and boil for ten minutes over a high heat. Stir in the oats, sultanas and nuts, then reduce the heat and simmer for five to ten minutes or until the water has been absorbed and the mixture is at your desired consistency. You may need to add a little more water.
Serve drizzled with maple syrup or honey and sprinkled with pepitas.
Get more healthy recipe ideas and browse the latest health advice. Don't forget to connect with us on Facebook and Twitter.
Rate This