Healthy homemade hummus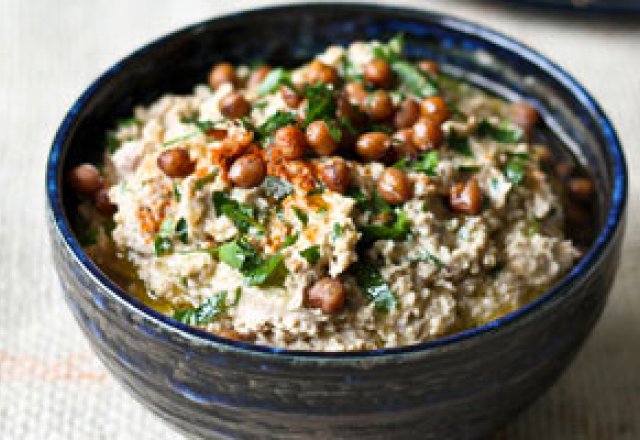 Say no to store bought preservative filled hummus - make it at home instead!
Impress your friends at your next get-together with this delicious homemade hummus. Serve it with toasted breads and chopped crunchy vegetables like celery sticks, capsicum and carrots
Ingredients (makes 3 cups)
1 1/2 cups dried chickpeas
4 garlic cloves
1/3 cup lemon juice
2 tablespoons tahini
Salt and pepper, to taste
1 cup oil (I prefer a mild-flavoured oil such as grape seed, but this is traditionally made with olive oil)
Parsley, chopped, to serve
Method
Rinse chickpeas and soak overnight in fresh water with a sprinkle of baking soda. Drain and rinse chickpeas thoroughly. Cook in boiling water for 1-2 hours or until tender (squeeze one with your fingers). Drain and reserve a little cooking liquid.
Put all ingredients into a food processor and blend until smooth. Chill until ready to serve. To serve, toss through a handful of chopped fresh parsley and drizzle with olive oil.
Recipe by the Green Cooks, Rosie Percival and Ruth Friedlander. Photograph by Jessica Symonds.
Looking for more healthy food ideas? Get daily updates on Twitter and Facebook!
Rate This