Foods for a beautiful belly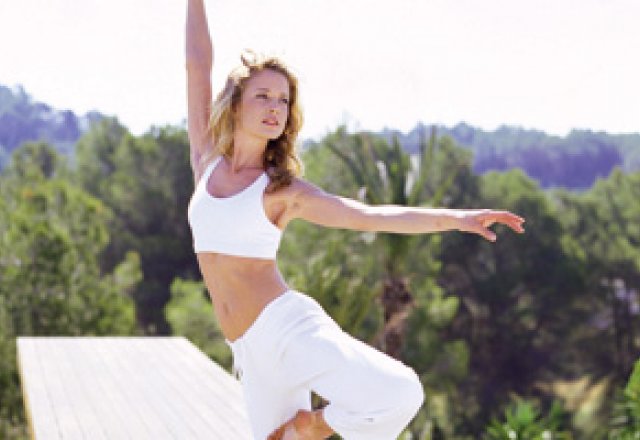 Make your tummy appear flatter!
Don't despair if your tummy isn't as flat and firm as it once was – there is a host of holistic and natural ways to tone it up without expensive diets, liposuction or thousands of sit-ups
How to eat your way to a gorgeous tummy
Sydney nutritionist Dr Joanna McMillan Price says there are a number of foods that can actually help make your tummy appear flatter. She says cutting out highly-processed foods from your diet and filling up on good fats instead can make a huge difference.
"There is some evidence that eating foods rich in monounsaturated fats can help," Joanna says. She encourages people who want a flatter tummy to incorporate olives, olive oil, peanut butter, avocado and nuts into their diets.
"You should also be sure to reduce your insulin demand by eating low GI foods – that means plenty of wholegrains, legumes and fruit and vegetables."
She says the easiest way to do this is to avoid white bread, rice and cereals and cut fizzy drinks from your diet.
"The foods to avoid are those made up of processed carbohydrates," she warns.
"These increase insulin levels and stimulate abdominal fat. Some examples of these are low-fibre, processed breakfast cereals, white bread, pikelets, crumpets, bagels and scones, white rice (lower GI varieties are better) and sugary soft drinks."
Joanna says food intolerances often cause excess wind and bloating, which made the stomach look enlarged. She recommends anyone with concerns consult a dietitian to help identify the problem.
Eat more:
Nuts and seeds – macadamias are best, but almonds, hazelnuts, cashews, pecans and peanuts are also good.
Oils – olive and canola oils are good, as are peanut and avocado oil.
Olives – green ones are better than black ones.
Avocado – denser Hass variety is twice as good as the bright green-skinned varieties.
Chocolate – dark and semisweet are rich in monounsaturated fats and high in antioxidants.
Eat less:
Low-fibre, processed breakfast cereals

White bread

Pikelets, crumpets, bagels and scones

White rice (lower GI varieties are better)
Next: Herbs and spices to slim you down. These are weight loss wonders everyone should know about!
Rate This