Citrus burst chia seed drink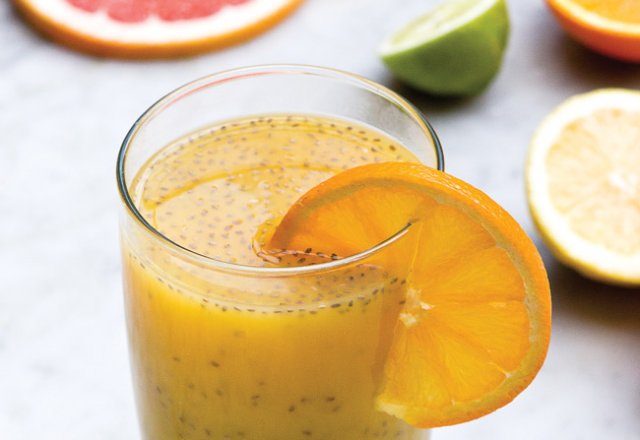 A nutritious citrus spritz!
Nothing tastes better than freshly squeezed juice that is preservative and added-sugar free.
It's a perfect pick-me-up at any time of the day, and can be made in advance with any combination of citrus fruits.

Ingredients (makes around 600ml)
1½ cups cold water
2 oranges
1 lemon
1 lime
1 grapefruit
2 tbsp chia seeds
Splash liquid sweetener (honey, agave)

Method
Add cold water to a pitcher. Cut a few rings of the citrus fruits and squeeze remainder of citrus to make juice.
Combine all ingredients and let sit for 30 minutes to let chai seeds puff up.
Add more water if desired. Serve with a few fresh sprigs of rosemary, if desired.
Recipe by Rosie Percival, image by Jessica Symonds
You might like: Spicy carrot bean and lemon soup or Breakfast boosters
Rate This