Chia and rockmelon puddings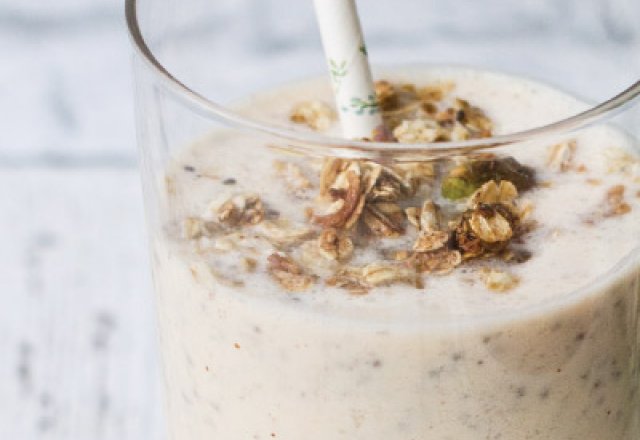 Breakfast made easy!
The probiotic boost from the yoghurt and fibre from the rockmelon and linseeds first thing in the morning gives the digestive system a kick-start. Opt for dairy- and soy-free yoghurt and milk, and gluten-free granola during the elimination plan.
INGREDIENTS
½ cup diced rockmelon, fresh or frozen
¼ cup plain yoghurt of your choice
½ tbsp linseeds
1 cup filtered water or milk of your choice
1 tbsp chia seeds
2 tbsp granola
METHOD
Place rockmelon, yoghurt, linseeds and water or milk in a blender and process until smooth. Transfer to a glass and mix in the chia seeds. Allow the mixture to stand for 10 minutes. Top with the granola, if using, and serve immediately.
This recipe is egg free and vegetarian, and optionally glute free, nut free, no sugar, dairy free, lactose free, vegan and Paleo and FODMAP friendly.
Rate This