Chocolate mousse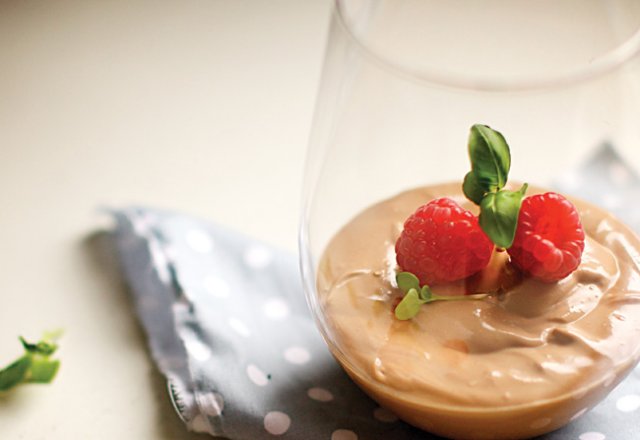 Made with silken tofu and dark chocolate
Looking for delicious dessert ideas? We love this chocolate mousse recipe from Nat Kringoudis.
Ingredients (serves 4)
200 g silken tofu
250 g dark chocolate*, melted, plus extra 40g to serve
2 tsp pure maple syrup
2 tsp peanut butter
Method
Place all ingredients in a blender or food processor and blend until just smooth, without over mixing. Pour into small dishes or glasses. Refrigerate for at least 2 hours until set.
Grate extra chocolate and sprinkle over to serve.
*If you search for dark chocolate without any milk solids, this mousse will be entirely vegan.
Rate This