Chili and cinnamon hot chocolate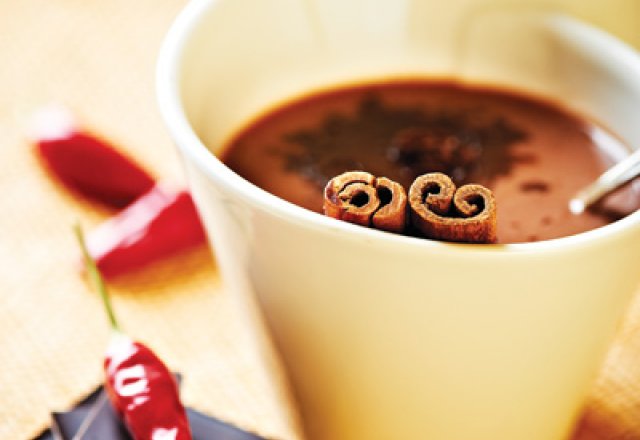 Delicious winter warmers from Green Cooks
Rosie Percival shares her secret hot chocolate recipe.
Ingredients (serves 2)
100 g good quality dark chocolate (look for at least 70 per cent
cocoa solids)
300 ml soy, almond or cow's milk (use one enriched with vitamin D if you can)
½ long red chilli (sliced lengthways), seeds removed
1 cinnamon stick (or ½ teaspoon ground cinnamon)
Method
Break chocolate into chunks and place in a small saucepan with the remaining ingredients. Heat gently on the stove, continually stirring until chocolate has melted and milk is hot.
Leave to sit for a couple of minutes and then discard the chilli and cinnamon stick (if using).
Taste and, if desired, add sweetener of your choice.
Transfer the hot chocolate to a clean coffee plunger and pump, or whisk vigorously in the saucepan to achieve a creamy, cafe-like texture.
Rate This