Banana flour chocolate bombs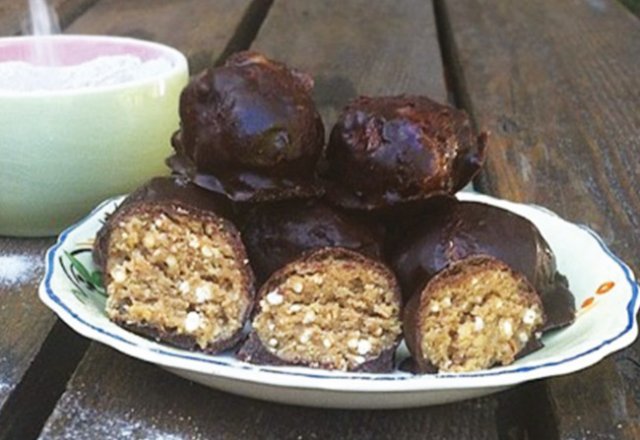 Yum. Just yum.
When it comes to delicious snacks, these banana flour chocolate bombs are seriously blissful. Banana flour makes a unique addition to these wholesome biscuits!
Ingredients
5 tbsp puffed quinoa
3 tbsp banana flour
1 tbsp tahini (hulled or unhulled)
1 tbsp coconut nectar
1 tbsp rice malt syrup
1 tbsp arrowroot
1 tbsp peanut butter
1 tbsp almond butter
Choc coating:
50 g cacao butter
3 tbsp cacao
2–4 tbsp desired sweetener (rice malt syrup, maple syrup or coconut nectar)
Method
Mix all filling ingredients and roll into balls and refrigerate.
To make chocolate, melt cacao butter in a double boiler. Add cacao and sweetener and mix until smooth. Remove from heat.
Dip balls into chocolate. When the choc layer is cool, place in fridge.
Try not to eat all of them at once!
Recipe and images from The Source Bulk Foods in Prahran, Melbourne
Rate This