Black sesame chocolate cake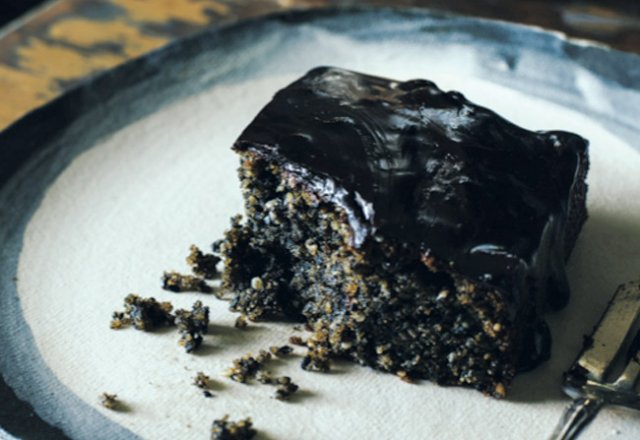 Dessert with a difference
Try this take on traditional chocolate cake with nutritious black sesame seeds and coconut sugar.
Ingredients (serves 8-10)
Cake
200 g black sesame seeds
200 g butter, chopped
3 free-range eggs, lightly beaten
1 cup coconut sugar
1 cup almond meal
¼ cup gluten-free plain flour
1 tsp gluten-free baking powder
Chocolate ganache
200 g dark chocolate, chopped
100 ml pure cream
Method
Preheat the oven to 180°C. Grease and line a 20 cm square cake tin.
Put the sesame seeds into a mortar and pestle and grind to a smooth paste.
Put the butter and sesame paste into a saucepan and cook over low heat until the butter melts. Remove from the heat and stir in the eggs and sugar.
Combine the almond meal, flour and baking powder in a bowl, then sift over the egg mixture and gently fold to combine. Pour into the prepared tin and bake for 35–40 minutes, or until a skewer inserted in the centre comes out clean. Allow to stand for 10 minutes before turning out onto a wire rack to cool completely.
To make the chocolate ganache, combine the chocolate and cream in a saucepan over low heat and cook, stirring occasionally, until the chocolate melts. Remove from the heat and allow to cool for 15 minutes, until thickened.
Spread the chocolate ganache over the cake and allow to set. Cut into small pieces to serve.

Recipe and images by Jody Vassallo
Rate This