Gluten-free peanut butter brownies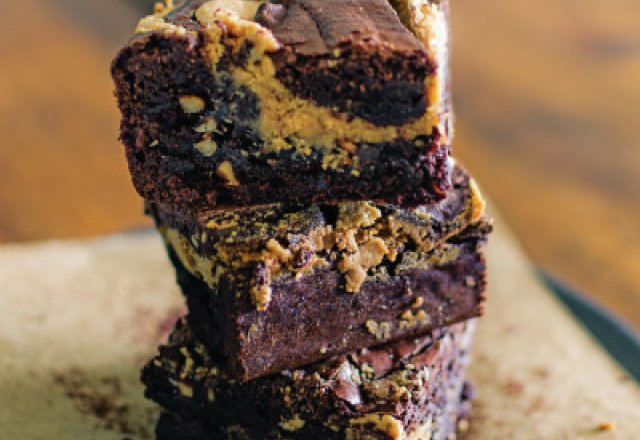 Combat your cravings with these delicious bites.
Peanut butter and brownies - combine to make these irresistible treats
INGREDIENTS (Makes 16 serves)
Brownie
Peanut butter swirl
¾ cup creamy peanut butter
½ cup coconut sugar
¼ cup butter, melted
½ tsp vanilla extract
n ¼ tsp salt (if using unsalted peanut butter)
¼ cup salted roasted peanuts, chopped
METHOD
Preheat oven to 180°C. Spray a baking pan with cooking spray and set aside.
Place Gluten Free Brownie Mix in a large bowl. Add butter, egg, and water and beat with an electric mixer on medium speed until just combined.
Spread batter in prepared pan and set aside.
In a separate bowl, combine peanut butter, coconut sugar, melted butter, vanilla, and salt (if needed) and mix well. Add chopped peanuts and mix thoroughly to combine.
Place large dollops of peanut butter mixture across the top of the brownie mixture. Run a butter knife through the peanut butter and brownie mixtures, turning and swirling to incorporate the mixtures and produce a decorative swirl pattern.
Bake for 25 minutes, or until a toothpick inserted in the centre comes out clean, about 25 minutes. Allow to cool.
Rate This