Aromatherapy recipes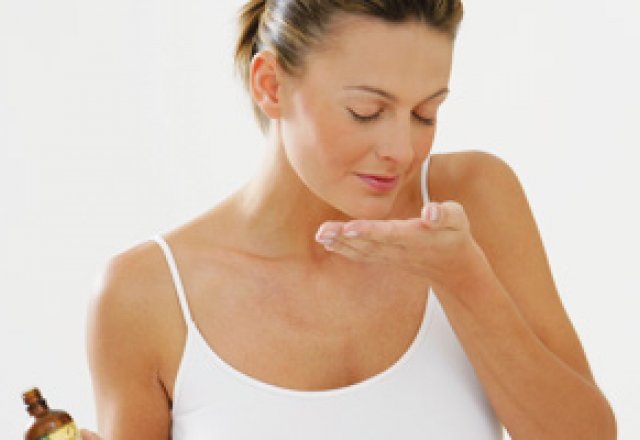 8 natural ways to ward off insomnia, stress, headaches and hangovers
Linda Smith explores the benefits of essential oils, including ways they can be used to relieve stress and other day-to-day ailments, and discovers why aromatherapy is akin to 'cooking' for the soul.
ESSENTIAL INGREDIENT OILS
Lemon: fresh, light, aids concentration and assists digestion. It can be used to treat arthritis, cellulite and acne and works as a disinfectant.
Lemongrass: works as an insect repellent and air freshener, which also fights jetlag, and keeps pets free of fleas and ticks.
Lavender: Will help put you to sleep and has antiseptic qualities, making it good for cuts, burns and headaches.
Peppermint: mix with lavender for headaches, mix with eucalyptus for colds and flu (but not around children under 3 years of age) or to combat travel sickness and nausea. Mix with lemon or use alone to improve concentration for study and work.
Eucalyptus: great for colds and flu when mixed with lavender and peppermint – this blend with help with pain, too. As an air freshener, use it alone or with lemon or lemongrass during the day, or lavender at night. It will also help soothe breakouts as well as ease nervous tension.
Geranium (or camomile or patchouli): depending on what scent you like best, they are good for balancing, relaxing, good with lavender for cuts, bites, stings and burns. They're lovely on the skin just to spoil yourself.
AROMATHERAPY RECIPES
Spicing up your love life
2 drops sandalwood
3 drops ylang ylang
1 drop patchouli or rosemary
Hangover recovery
2 drops ginger
2 drops cinnamon
1 drop sandalwood
1 drop clove
Blitzing exams/job interviews
3 drops lemon
2 drops rosemary
1 drop basil
Beating stress
3 drops clary sage
1 drop lemon
1 drop lavender
Headache remedy
3 drops lavender
3 drops peppermint
Warding off germs
2 drops neroli
2 drops tea tree
1 drop eucalyptus
1 drop thyme
Fighting insomnia
2 drops sandalwood
2 drops juniper
2 drops ylang ylang

Be revitalised
2 drops peppermint
2 drops lemon
2 drops lime
Get more natural health advice and check out our beauty recipes. Don't forget to share your thoughts on Facebook!
Rate This