Aromatherapy Mixology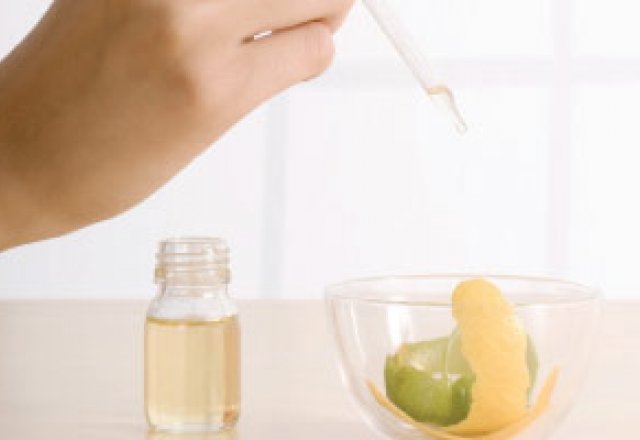 Linda Smith explores the benefits of essential oils, including ways they can be used to relieve stress and other day-to-day ailments, and discovers why aromatherapy is akin to 'cooking' for the soul.
Much of our lives are centred around bringing together the right ingredients to make things work. So, it shouldn't be surprising that when we want to de-stress, boost immunity or lift libido, we put together a mix of essential oils to create an aromatic creation to wow our senses and help heal our bodies.
Sydney-based aromatic and herbal medicine practitioner Maria Mitchell says just one sniff of the right essential oil can put us on the path to wellness, and by mixing specific oils together the results can be even more powerful.

Mitchell, who is also vice president of the International Aromatherapy and Aromatic Medicine Association ( www.iaama.org.au), says starting out in aromatherapy is not as tricky as many people might think. She suggests newcomers start small and remember that less is often more when it comes to mixing essential oils.

She says the three best, cost-effective and useful ingredients are:

Lemon, which aids concentration, assists digestion, can be used to treat arthritis, cellulite, abscesses and acne and works as a disinfectant.
Lavender, which aids relaxation, has antiseptic qualities good for cuts, burns and headaches.
Peppermint, which is good for travel sickness nausea, migraines, sinus and chest congestion.
Other great oils to kick off your aromatherapy mixology are:
Lemongrass, a great insect repellent and air freshener, which also fights jetlag and keeps pets free of fleas and ticks.
Eucalyptus, which is great for colds and flu, fighting sore muscles and nervous exhaustion and soothing skin eruptions.
Geranium, which is great for balancing and relaxing.
ESSENTIAL INGREDIENT OILS
Lemon: fresh, light, aids concentration and assists digestion. It can be used to treat arthritis, cellulite and acne and works as a disinfectant.
Lemongrass: works as an insect repellent and air freshener, which also fights jetlag, and keeps pets free of fleas and ticks.
Lavender: Will help put you to sleep and has antiseptic qualities, making it good for cuts, burns and headaches.
Peppermint: mix with lavender for headaches, mix with eucalyptus for colds and flu (but not around children under 3 years of age) or to combat travel sickness and nausea. Mix with lemon or use alone to improve concentration for study and work.
Eucalyptus: great for colds and flu when mixed with lavender and peppermint – this blend with help with pain, too. As an air freshener, use it alone or with lemon or lemongrass during the day, or lavender at night. It will also help soothe breakouts as well as ease nervous tension.
Geranium (or camomile or patchouli): depending on what scent you like best, they are good for balancing, relaxing, good with lavender for cuts, bites, stings and burns. They're lovely on the skin just to spoil yourself.

Any chef would agree that the finest of ingredients are wasted if you don't have the right appliances and utensils, and Mitchell suggests investing in an electric oil burner – they are safer than tealight candle burners and you can even get waterless ones, which are great for homes and offices.

Milk and vegetable oil are also essentials as they are great carriers for transforming oils into body lotions or bath additives.

Aromatherapy dates back to ancient Egyptian times and while not all oils work well together, Mitchell says it is fine for beginners to experiment with, just as any aspiring chef who experiments with new ingredients and recipes.

"For home use it's okay to just mix together oils that you like," Mitchell explains.

"If you like the blend then it has the benefit of making you feel good and less stressed and it doesn't matter if it doesn't follow the 'rules' of blending. It's good to start with just mixing two oils and when comfortable with that, go on to mixing three oils – just experiment," she says.

Just be sure not to burn the same essential oil all the time because sometimes our bodies can become too familiar with scents, making them less effective. Instead, use a blend of oils with similar properties to achieve the same result and alternate oils every couple of weeks.

Also, do not go overboard – using more essential oil does not increase effectiveness, just a few drops will do.

Mitchell says many people are surprised to learn that the benefits of aromatherapy are immediate, although ongoing use is beneficial for conditions like stress.

Humans are extremely vulnerable to scent and we often react to a scent emotionally before becoming aware of it physically, because scents send a direct message to the limbic system, the part of our brain that is responsible for controlling emotion. "One sniff of the oils is enough to start you feeling better immediately," Mitchell explains, while recommending that people try an aromatherapy massage or a trip to an aromatherapist who can advise on more personal blends for individual circumstances.

Mitchell says as a general rule, you need three to six drops every few hours, and if you're not confident, the internet offers a wealth of information, while many books feature essential oil recipes.

She says essential oils are a great way to disinfect a work space if people are suffering from colds and flu, and are also a great stress management tool.
For students, burning oils can boost concentration, while at home oils are perfect for winding down after a busy week.
AROMATHERAPY RECIPES

SPICING UP YOUR LOVE LIFE
2 drops sandalwood
3 drops ylang ylang
1 drop patchouli or rosemary

HANGOVER RECOVERY
2 drops ginger
2 drops cinnamon
1 drop sandalwood
1 drop clove

BLITZING EXAMS/JOB INTERVIEWS
3 drops lemon
2 drops rosemary
1 drop basil

BEATING STRESS
3 drops clary sage
1 drop lemon
1 drop lavender

HEADACHE REMEDY
3 drops lavender
3 drops peppermint

WARDING OFF GERMS
2 drops neroli
2 drops tea tree
1 drop eucalyptus
1 drop thyme

FIGHTING INSOMNIA
2 drops sandalwood
2 drops juniper
2 drops ylang ylang

BE REVITALISED
n 2 drops peppermint
n 2 drops lemon
n 2 drops lime

BODY SOOTHERS
To make therapeutic body lotions, mix essential oils with unscented body cream or vegetable oil – use two drops of oil per 5ml (a teaspoon). Small amounts can be great for treating cuts, bites, stings and burns, or cooling tired feet, or use all over for an instant pick-me-up.

Add oils to milk (soy, rice, oat, almond or cows milk) to make a bath mix. Pouring neat oils straight into the bath water means they float on top, and can sometimes burn the skin that is at the water level. About six to eight drops in 50ml of milk is enough for an entire bathtub and is a great way to feel good, relax at the end of the day, soothe skin after mild sunburn, or ease aching muscles.

Essential oils can also be applied through a hot or cold compress to treat conditions such as headaches, skin conditions and varicose veins.
Whatever your ailment – whether you are anxious, rundown, need a boost between study sessions, want to liven up your love life, kill germs or merely want to indulge in a decadent bubble bath – there is an essential oil that can help. So, unleash your inner essential oil chef and start mixing, simmering and cooking for your soul! Your mind and your body are sure to thank you. NH
Rate This