All you need to know about mineral make-up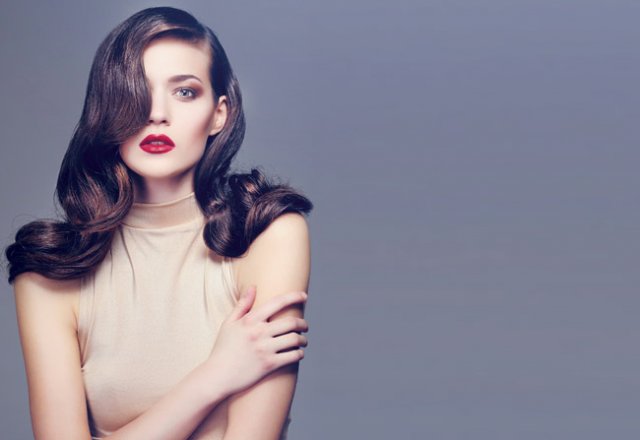 Get the most out of your products.
Mineral makeup is not just the word on everyone's lips, but the lustrous colour too.
We spoke to Luci Scarman, director and co-founder of ECO minerals, a natural cosmetics brand born seven years ago in beautiful Byron Bay, NSW.
Why is mineral makeup so special?
Mineral makeup, in its purest form, is powder made from minerals such as iron oxide, zinc oxide and mica. Conventional makeup, Scarman explains, contains some minerals for colour and coverage, but also contains additives, including preservatives that are needed to control bacteria and give products longer shelf life. These are often chemicals and are of questionable safety.
If minerals are so great, why add other ingredients?
High-quality, cosmetic-grade minerals are expensive and companies often skimp on these, instead using cheap fillers to bulk up the product.
"To have a certified organic mineral makeup means that 70 per cent of its ingredients must be derived from plant sources – for example, rosewater, almond or jojoba oil," she says. "When choosing a mineral makeup, organic does not necessarily equal better. Minerals are not agriculture and therefore cannot be certified organic, so when it comes to mineral cosmetics, look for pure mineral makeup over organic."
Benefits
Scarman says not only do pure minerals look beautiful on the skin, they are also gentle, calming, breathable and provide natural sun protection as they reflect UVA and UVB rays. Pure mineral cosmetics have an SPF of approximately 25 but still feel light and will not clog pores or aggravate sensitive or acne-prone skin.
What should people look for when buying mineral make-up?
Scarman advises to look for products containing only the key ingredients: mica, iron oxide, zinc oxide, titanium dioxide, tin oxide and ultra marines.
"If you see fillers such as talc or magnesium stearate, paragons or PEG, you are not getting the most pure, high-performance product and are potentially exposing yourself to harmful ingredients that are known carcinogens," she says. "And be sure to choose products that are free from nanoparticles as these harmful particles can be absorbed directly through the skin into your bloodstream and liver."
A true mineral makeup should also be certified cruelty free and vegan, as there is no need for animal ingredients and testing with these age-old, safe and pure products.
How do you apply it?
Mineral makeup in powder form is applied with a kabuki brush. "Put a rice grain size of product in the lid of your foundation and apply to face in a circular motion," Scarman says. "For more coverage, simply repeat this. Two or three small applications give a much more natural look than one large application." While pure mineral products are buildable, apply them bit by bit until you reach your desired finish – a little for an everyday look or two or more applications for full coverage.
Does it suit all skin types?
Yes, mineral makeup suits normal, dry, sensitive, combination and oily skin types, as well as young and mature skin. "Oily skin may love a foundation with a tiny amount of kaolin clay to absorb oil and control shine while mature or dry skin looks beautiful with a flattering foundation that has no kaolin clay in it," Scarman says. "Mineral makeup is also great for sensitive skin, young skin and skin with acne or acne rosacea. Minerals can actually have a healing and calming effect on acne and other skin conditions."
Rate This