5 steps to beautiful winter skin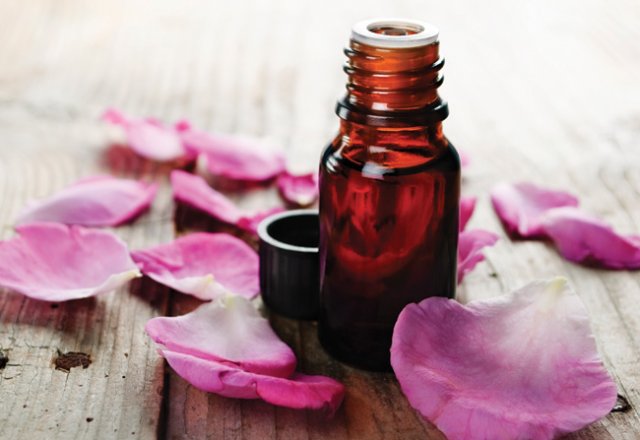 Simple tricks to keep the skin supple and hydrated
Obtaining youthful looking skin during winter is to start from the inside and work our way out.
What most people don't know is that your overall skin health is determined by the healthy functioning of the liver and what we put into the body. Inclusive of a nutrient-rich diet comes some simple tricks to keep the skin supple and hydrated on the outside too.
Here are five tips to have you feeling like a goddess through winter
Detoxify
The free radicals generated by toxic chemicals, especially those coming from cigarette smoke, are extremely damaging to collagen. While it's nearly impossible to avoid toxins altogether, be aware of what you are consuming and choose to eat organic food, use natural cleaning products and drink filtered water. (Also avoid too much alcohol consumption and stress).
Omitting sugar and starch from your diet is a great way to detox the skin too. Glucose molecules, found in starch and sugar products, attach themselves to collagen strands and can cause them to collapse. If you make a habit of consuming high carb, processed foods, plan on getting extra wrinkles and accelerating your ageing at double the rate!
Exfoliate
For many people, the colder days of winter can bring more than just a rosy glow to their cheeks – it brings a tight dryness to their face, lips and hands, resulting in flaky, cracked skin and conditions such as eczema. The wind can also be brutal and moving from the cold outdoors to warm indoor rooms dries out the skin, leading to irritation and redness. When skin is cold it doesn't function as well, so the natural process of shedding the outer layer slows down. In turn, moisturising products become less effective, as the barrier of dead cells builds up and prevents absorption. To avoid this, exfoliate twice weekly using a body scrub and a loofah or exfoliating gloves to really get the blood circulating around the body and rejuvenate the skin.
People for Plants Papaya, Quillaja and Apricot Body Scrub has gentle micro beads of apricot to scrub away dead skin cells while being blended with non-drying, sulphate-free cleansers from soapnut and quillaja. The moisture is locked in with apricot kernel oil and shea butter; the skin soothed with aloe vera; protected with antioxidants from papaya, and lime essential oil helps uplift and tone the skin. And you'll smell so sweet!
Lather up
Once you have your exfoliating regime down pat, a good moisturiser is a key factor in locking moisture in and keeping environmental toxins out.
When we wash our face and body, we strip the natural oils from our skin. This makes us more susceptible to allergens and antigens (unwelcome, foreign microscopic bodies). It also leaves our skin exposed to the irritating, prematurely ageing and even painful effects of the elements, pollution and cigarette smoke. By applying a layer of moisturiser (which also fills in tiny cracks in our skin's defences), we help keep our skin hydrated, healthy and attractive.
Appelles Mandarin Peel, Rosemary and Cinnamon Bark Vitamin B5 Skin Lotion (appelles.com.au), is pH balanced for all skin types and vitamin B5 helps maintain clear skin. Mandarin peel improves circulation as well as new cell growth, rosemary has antimicrobial properties that alleviate skin conditions and cinnamon bark has powerful antiseptic properties helping maintain skin health. Smooth it on after your shower or bath and cover up to really lock in the moisturiser overnight.
Stay away from the rays
Always wear sunscreen (even during winter) and protective clothing that shields you from harmful rays that can dry out the skin and make it look tired and lifeless (not to mention cause harmful skin cancers).
A natural zinc oxide-based sunscreen like Invisible Zinc Tinted Daywear (invisiblezinc.com.au) is perfect for protection against the winter rays while giving the skin an all-over smooth, glowing finish without all the chemicals that normal sunscreen has.
Fake it 
'til you 
make it
We all know that too much sun and harmful chemicals in spray tans and commercial tanning lotions are detrimental to the skin and can often make you look older than you really are. That's why a beautiful, natural, glowing winter tan and some bronzing powder can give your skin that extra glow that gives the allure of a post-summer tan.
Eco Tan's award-winning Winter Skin Gradual Tanning Moisturiser is certified organic and can be used for the face and body. The best part is that it looks completely natural with no streaks or patches and feels yummy on the skin!
Add to this a natural mineral bronzing powder like La Mav's Sunkissed Bronzer (lamav.com.au) infused with vitamin C and rosehip oil for extra protection against free radicals.
Rate This