Win the ultimate Wanderlust summer experience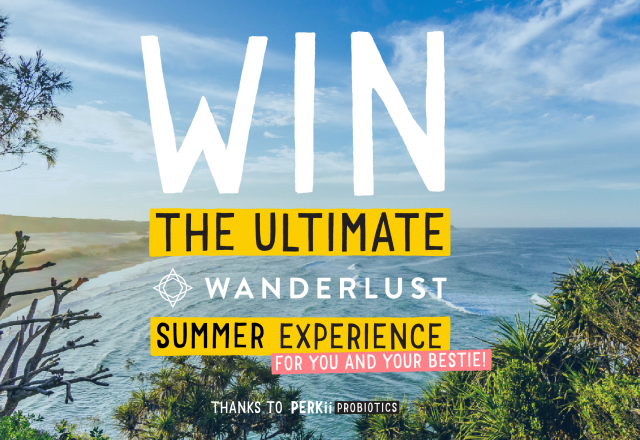 Enter now for your chance to win!
Escape the winter blues for an experience of a lifetime.
Our friends at PERKii are giving you and your bestie a chance to win the ultimate Wanderlust summer experience.
For four days of music, food, yoga, and sunshine at Wanderlust Festival on the Sunshine Coast, what more do you need? Click here to enter.
What is PERKii?
PERKii is packed with armour-plated and immunity boosting probiotics, backed with the scientific smarts to ensure more live and working probiotics get to where you need them the most - to help fight the good fight inside your insides.
All without the need for added nasties like excess sugar, empty calories or lazy lactose. Just a handful of delicious, all natural fruit flavours and one billion protected* probiotics whose sole purpose is to make you feel a billion times better, inside and out.
Because A PERKIER OUTSIDE, STARTS ON THE INSIDE.
Enter now for an experience to remember.
*PERKii uses patented ProGel technology to encapsulate the probiotic strain Lactobacillus Casei 431 in every bottle. Visit www.perkii.com for more details and studies on the benefits of these probiotics.
Rate This