What is qigong?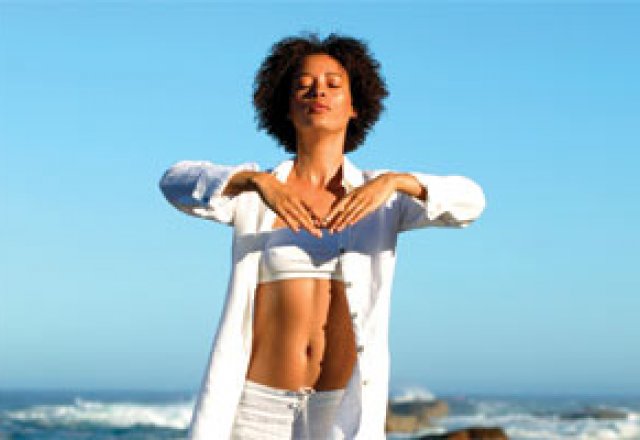 Looking for a new fitness regime? Qigong may be the solution.
The benefits of qigong make this ancient Chinese practice a worthwhile pursuit.
The ancient Chinese practice of qigong aligns breath, movement, and awareness for exercise, healing, and meditation. The practice involves rhythmic breathing coordinated with slow stylized repetition of fluid movement, a calm mindful state, and visualization of guiding qi through the body. Here are three reasons to get started:
1. It improves circulation
Drawing on breathing techniques and meditative movements, qigong helps improve blood and oxygen circulation throughout the body.
2. It detoxes
Claiming to restore the balance between opposing forces in the body – the yin and the yang – it is said to revitalise the body and eliminate toxins.
3. It boosts balance
Involving repeated stylised, fluid movements that fuse martial arts with meditative poses, qigong is said to aid coordination, breathing patterns and cardiovascular function.
Keep up to date with more health and fitness trends by following us on Facebook and Twitter!
Image credit: Thinkstock
Rate This