Sarah Holloway's matcha mango smoothie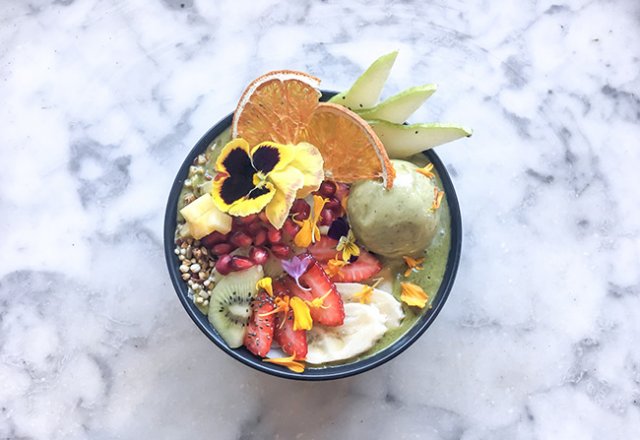 A delicious way to start your day.
Featured as one of our 'Wellness Leaders' in the February-March 2017 edition, superfood and matcha lover, Sarah Holloway treats us with her yummy matcha mango smoothie.
Ingredients
2 cups frozen mango
1 frozen banana
½–1 tsp matcha powder
Handful spinach
1 cup coconut milk
1 tsp chia seeds
Ice, if desired
Method
Blend and enjoy!
To find out more about Sarah, follow her on Instagram @spoonful_of_sarah. To become part of the matcha community, head to Matcha Maiden and Matcha Mylkbar.
Looking for more healthy breakfast recipes? These orange and fig quinoa breakfast bowls are a must-try.
Rate This