How Sarah Holloway turned her matcha discovery into one of the most successful brands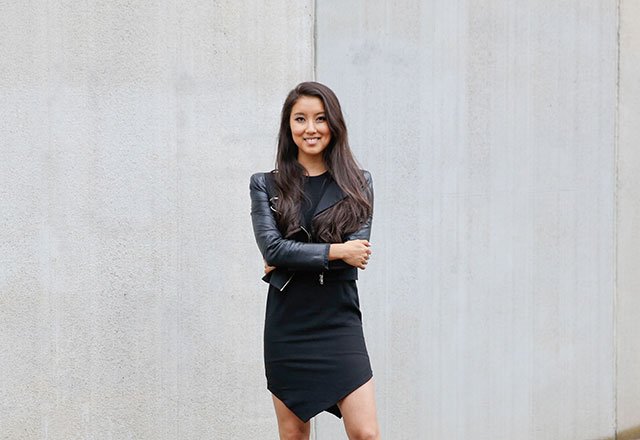 We chat to her about her involvement in the wellness industry and her business mantra.
When Sarah Holloway first encountered matcha in a traditional Japanese tea ceremony, it was love at first sip. Since then, she's been spreading the matcha magic and encouraging plant-based eating.
Tell us a little bit about yourself and when you got involved in the wellness industry…
I started off as a corporate lawyer, but I've always been passionate about health, fitness and wellbeing. I wasn't quite sure how to merge those interests with my professional life, so to satisfy my creative side, I kept busy with lots of activities, travel and hobbies – Matcha Maiden was one of those side projects.
When did your love affair with matcha begin?
Nic, my business and life partner, and I separately encountered matcha as a ceremonial tea in Japan. I love green tea and since matcha is green tea leaves ground into a powdered, concentrated form, it's no surprise that I got hooked on it pretty quickly.
What inspired you to launch Matcha Maiden?
In its concentrated form, matcha has 137 times the antioxidants of regular green tea, along with many other benefits for skin, hair, immunity, metabolism and general wellbeing. Once we discovered its many benefits, we couldn't work out why it hadn't hit the booming health market yet. Nic and I always wanted to start a business together and we couldn't really find a product that suited our needs or that showcased matcha's healthy side, so we created a brand that filled all those missing pieces.
Since its launch, the brand has grown exponentially. What do you attribute to this success?
While we have worked incredibly hard to develop a wonderful brand, we were one of the first brands to market matcha before it started to take off.
Trying to grow the brand beyond the product we sell has also been important. From the outset, we had a strong social media strategy and we've built a community through sharing recipes and encouraging user-generated content. When you have an online business, social media is the only real way to connect with our customers, so we've really nurtured those relationships.
How was the concept of your café, Matcha Mylkbar, conceived?
While travelling in the US with our business partner, Mark Filippelli, who has had multiple successful hospitality venues, we did a little food and beverage research and noticed an increasing number of vegan eateries and matcha beverage venues. Around the same time, we discovered the Blue Zones research into the five regions of the world where people live the longest. The thing they have in common is a mainly plant-based diet. Also, [the research found] the most 100 year olds live in Okinawa, Japan, where longevity is attributed to high levels of matcha consumption. So we thought, why not fuse those two concepts together into one venue?
Did you perceive a gap in the Australian market for a plant-based eatery?
There are an increasing amount of options for vegans, but there was a big gap for places with vegan offerings that also cater for non-vegans. We wanted to overcome the emotional heat that often accompanies plant-based movements and create a venue that offers a delicious, nutritious, and of course, an Instagramable menu that incorporates matcha and can compete in the bustling Melbourne brunch scene. We are 100 per cent plant based, but our customers are definitely not all plant-based eaters, which we love to see.
Do you have a business mantra or motto?
My favourites are: "Doubt kills more dreams than failure ever will" and "Everything happens for a reason".
Do you believe there is an increasing consumer interest in health and wellness of late?
The health and wellness movement is expanding rapidly, which is so exciting to see; it's no longer weird to order a kale smoothie with nut milk or use all kinds of unheard-of superfood powders. It's the information age, so I think people are becoming more conscious of what they put in their bodies and we're more aware of the world around us.
Social media also makes our lives – and bodies – more visible, which may influence people's choices in getting more active and eating cleaner. It's also enabled health and wellness influencers to come to light and pioneer the healthy lifestyle movement.
Do you have any advice for budding entrepreneurs who are looking to launch a start-up in the health industry?
Yes, just get started! The perfect time will never come and we are proof that you never know how great your idea might be until you let it show. So get started and you can perfect things later on; it's a constant process of learning and refining, so don't get in your own way by being a perfectionist or being too scared.
To find out more about Sarah, follow her on Instagram @spoonful_of_sarah. To become part of the matcha community, head to Matcha Maiden and Matcha Mylkbar.
Rate This