Raw chocolate brownies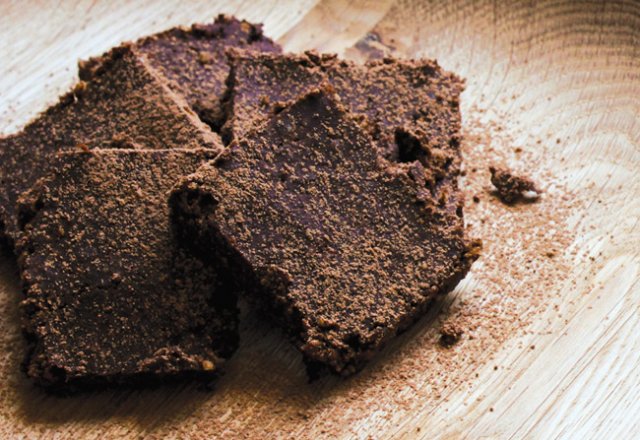 A delicious dessert from Nat Kringoudis
Raw chocolate brownies made with walnuts, cacao and dates.
Ingredients (makes 1 tray)
3 cups walnuts
1 cup raw cacao
2 cups Medjool dates, pips removed
¼ tsp salt

Method
In a food processor, pulse walnuts until roughly chopped. Add the cacao and salt and pulse to combine. Add the dates one at a time, and keep pulsing until the mixture resembles breadcrumbs.
Line a baking tray or tin with baking paper and pack mixture firmly inside, pressing down until it resembles a slice. Set in fridge for 20 minutes.
Cut into squares and sprinkle with cacao to serve.

Recipe and images by Feb-March cover star Nat Kringoudis
You might lik health benefits of raw food or chocolate and tofu cheesecake
Rate This