Minimal make-up tips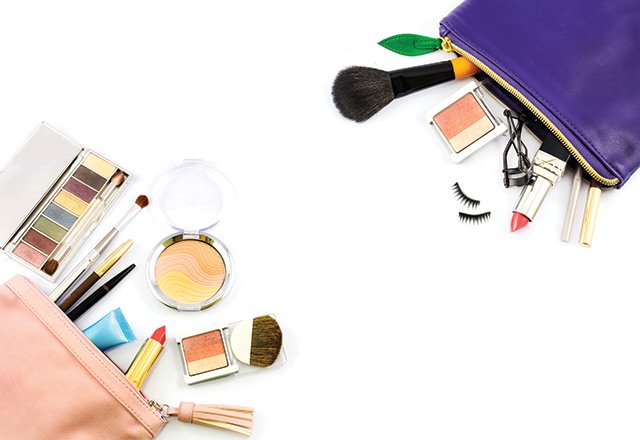 Save money and time with these tips from the experts.
It's time to clear your bathroom cabinets and refresh your skin from all those unnecessary products.
We're all guilty of spending more than we realise on make-up and skincare products but impact from packing the make-up on extends beyond hitting the hip pocket nerve.
While contoured cheeks can make us feel great, according to research gathered by cosmetics company Space.NK.apothecary in 2014, 50 per cent of women surveyed had negative feelings about their appearance sans make-up.
We turned to the make-up artists, wellness professionals and skin experts for their tips on what we should bin, keep and how to simplifying our beauty routine. It won't only make you feel refreshed but it'll save you some cash at the same time.
Lesson 1 – Start from within
The key to feeling good on the outside is nourishing your body from within. For AWE Cosmeceuticals founder and Ayurvedic health expert Rebecca Prowne, the state of our skin is best when our bodies are balanced.
Lesson 2 - Keep it simple, stupid
It's time for a beauty clean out. Depths of Beauty eco make-up artist Emmily Banks says primers should be the first to go. "A great moisturiser will do a similar job at prepping the skin," she says. For The French Facialist, Christine Clais, go for a lightweight moisturiser, a heavy or oily cream is a recipe for dehydrated or dry skin.
Lesson 3- Bring out your eyes
For Melissa Ambrosini there's no heavy mascara in sight but fortnightly threading is part of her routine. She's an advocate for working towards bringing out your eyes and recommends using coconut to moisturise and remove mascara if you wear it.
Lesson 5 – Tame the mane
The right haircut can save hours of styling. For Ambrosini she hasn't touched the hair dye in five or six years and lets it dry naturally after washing it once or twice a week.
Full article with more tips by Lisa O'Neill featured in the April – May 2016 edition of Australian Natural Health Magazine.
Rate This