Melissa Ambrosini's healthy habits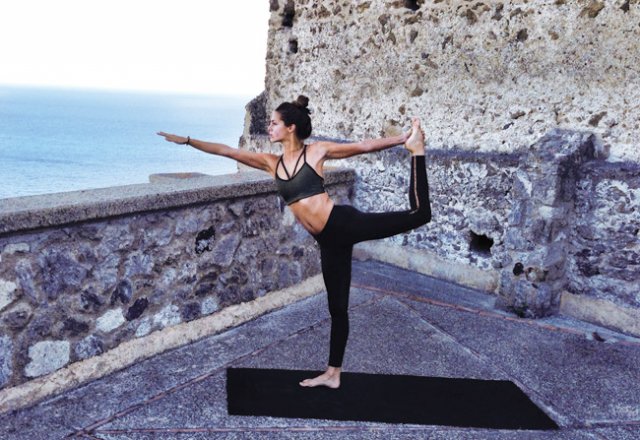 See if they work for you!
Melissa Ambrosini swears by dry body brushing, organic coconut oil and daily yoga sessions. Here, she explains why...
1. Dry body brushing
"I do it every day for one-to-two minutes before I shower. You start at your feet and work your way up. It's great for stimulating the lymphatic system."
2. Organic coconut oil
She also takes her own coconut oil to massages.
"I love getting energy work done, like a good massage. But I take a jar of organic coconut oil with me, and ask them to use it. Your skin is your largest organ and whatever you put on it goes straight into the bloodstream."
3. Daily yoga
And she practices yoga every morning. "If I'm not feeling like yoga, I'll take a walk in nature, as it's healing and grounding to be outdoors."
You might like: How to optimise your yoga workouts or Body brushing - an essential guide.
Rate This