How to optimise your yoga workouts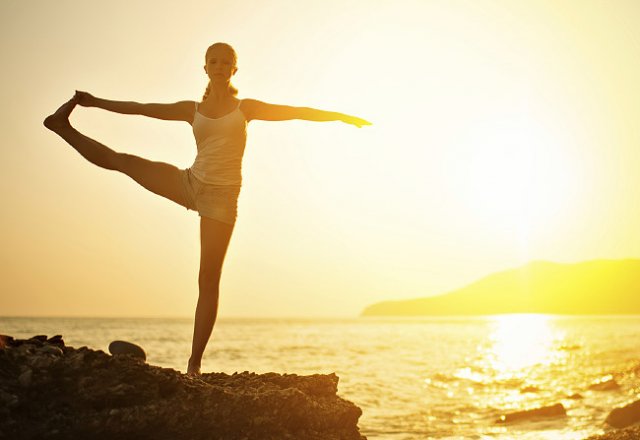 Tips from yoga teachers
Three of Melbourne's top yoga teachers share their advice for getting the best results – physically and emotionally – from your yoga practice.
1. Get centered
Rosie McCaughey, director of Rise Yoga, in Richmond says to start in a quiet place and take the time to get centered.
"Spend a few minutes watching, feeling and focusing on the breath – this sets the tone for you or your practice," she says.
2. Be present
For Amy Leonard, director of Yoga Corner in Melbourne's CBD, thinking about your drishti, also known as eye gaze, can bring you into the present.
"Keep your eye gaze soft and still through your practice," she says. "The drishti is a single, still point for your gaze, and each pose or asana has one. Your drishti helps your alignment as well as your concentration and focus, not to mention your ability to balance."

3. Use blocks and straps
For Jess Dohnt, assistant manager at Grass Roots Yoga in Richmond (grassrootsyoga.com), the use of blocks and straps is an essential tool to help deepen postures. "People think that blocks and straps are just for beginners," she says.
"They are a great tool for everybody no matter what stage you are at."
Rate This