Lemon and poppy seed tea cakes (gluten free)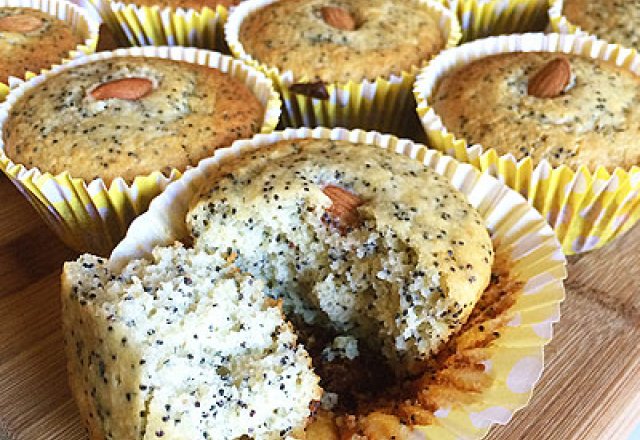 Looking for gluten-free cakes recipes? Try these lemon and poppy seed tea cakes from Nikki Heyder.
Ingredients (Serves 12)
2 cups almond meal

2 tsp gluten-free baking powder

1 tbsp poppy seeds

Rind and juice of 1 lemon

3 tbsp coconut oil

2 tbsp rice malt syrup

2 tsp vanilla extract

3 free range eggs

12 whole almonds (for garnishing)
Method
Pre-heat the oven to 180°C.
In a large bowl combine all ingredients (except whole almonds) and mix well.
Line cupcake tray with pattie cupcake cases and evenly dollop spoonfuls of the mixture into each one until all the batter is used up.
Place one whole almond in the centre of each cake.
Bake for 15 for 20 minutes depending on your oven (you will know when they are ready when they turn golden and a skewer can be inserted and removed cleanly).
Tip: Use rice flour if almond is an issue for you
Recipes by Nikki Heyder from nood.net.au
NEXT: Cherry and almond cake recipe>>
Rate This