Lebanese cucumbers with ginger and mint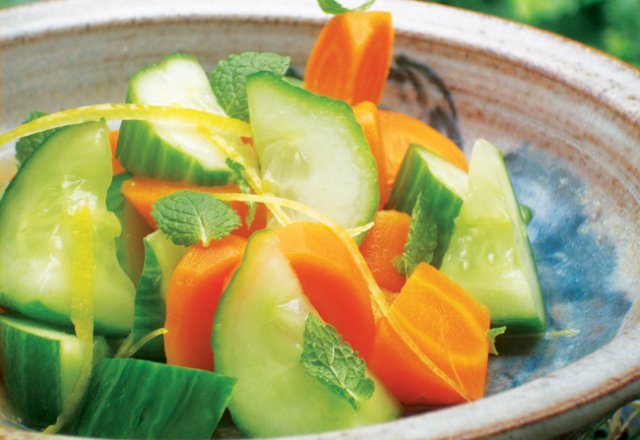 Healthy salad recipes
Quick to make and delicious as a side dish to accompany a fish dish.
Ingredients
5 Lebanese cucumbers
1 tsp sea salt
2 tsp ginger juice
5 mint leaves, finely sliced
1 tbsp lemon juice
1 tbsp rice vinegar
2 tsp toasted, 
hulled sesame seeds
METHOD
Slice the cucumbers in half lengthways and then in bite-size wedges. Place in a bowl and sprinkle with the salt; this will draw moisture from them. Leave 15 minutes to two hours.
Grate peeled ginger using a fine grater. Squeeze the juice from the grated ginger and add the juice to the cucumbers. Add the remaining ingredients and toss well. Serve.
NEXT: Berry salad recipe
Rate This