Launch your career in the holistic health industry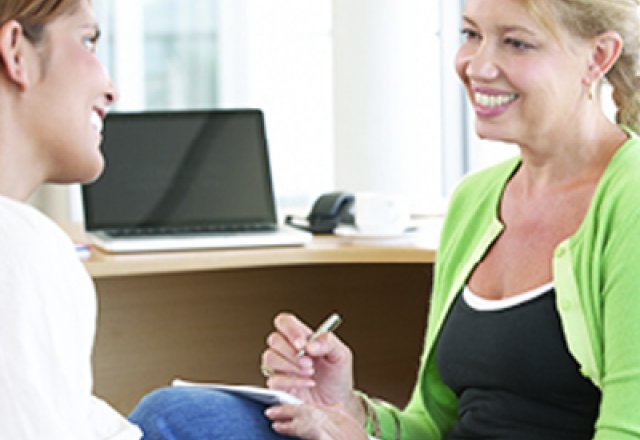 Have you always wanted to pursue a career in holistic and mental health?
Now is your chance to jump on a VET FEE-HELP course at the IKON Institute before the changes in government funding take place.
With an increasing number of Australians turning to holistic health and counselling therapies to maintain wellbeing and overcome illness, there's never been a more opportune time to work in the therapeutic field, helping others. Figures from the Australian Trade Commission show that complementary health practices are growing at seven per cent per year, meaning the demand for qualified practitioners continues to rise.
So if you're looking to boost your skills, further your qualifications or enhance your career opportunities, a nationally recognised qualification from the IKON Institute of Australia could just be your golden ticket.
With a focus on self-development, practical experience and community learning, the IKON Institute is an optimal environment for students to flourish.
Today, IKON is recognised as Australia's leading provider of therapeutic and human services training, across the fields of art therapy, counselling and psychotherapy, community services and mind-body medicine.
Why you should apply now
IKON's experts are urging aspiring students to apply for their December intake to take advantage of a VET FEE-HELP approved place, which as a result of changes in government funding, will cease to exist from 31 December, 2016. "This is the last chance to utilise VET FEE-HELP to assist with the payment of tuition fees," says Kathy Swaffer, marketing manager at IKON. "[These changes] affect the general population who won't be able to access government loans to study and become qualified in their chosen vocation."
Which course should I choose?
If you want to develop a deeper understanding of yourself and use that knowledge to help others lead more fulfilling lives, then a career in counselling or art therapy is suited to you. If you're more interested in helping others maintain physical wellbeing, then you might consider kinesiology or hypnotherapy. No matter what your preference, there are a wide range of disciplines and courses to choose from, including:
Why choose the IKON Institute of Australia?
IKON has been helping people help others for more than 25 years. They're proud to be able to cater for all different types of individuals, some of which are looking for career progression, while others are attracted to a genuine community of people who are seeking a more meaningful way of living. With an 87 per cent employment rate, IKON is the leading provider of holistic and mental health education. Apply today to become part of a community of likeminded individuals who want to make a real difference.
Visit the official website for more information and application pack. Or contact them via email or phone (08) 8350 9753.
Rate This