How to create a career in holistic health with IKON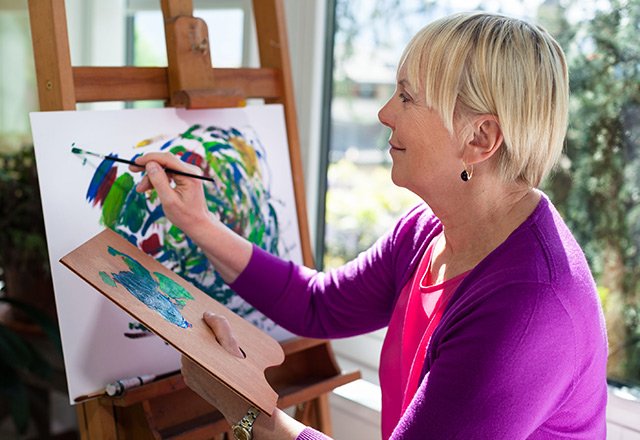 Being healthy is all well and good, but now it's time to go beyond your own wellness and help others.
We take a look at some of the best holistic health courses this country has to offer so you can start building a career you love.
With a range of nationally accredited courses, from art therapy to kinesiology, the IKON Institute of Australia (IKON) knows a thing or two about education.
"IKON is more than just a place of learning; it's a community of like-minded people all striving to make a difference in their lives and the lives of others," says IKON chief executive officer Brad Seaman.
"It provides a space and opportunity for people to connect in ways of being and engaging with others. So they don't just learn a set of skills or gain new knowledge, they also learn new ways of being."
With courses available in Melbourne, Brisbane, Perth and Adelaide – as well as vocational education and training (VET) and higher education options – there really is something for everyone.
We asked Seaman to share some of his favourites.
Advanced Diploma of Art Therapy
Art therapy draws upon creative and expressive modalities – such as painting, drawing, writing, clay, poetry, drama, dance, music, and sand play – to help clients unpack underlying issues in their own life. Art therapy can be used to treat a range of mental and emotional issues, including depression, and relationship and identity concerns.
That's right – art can be healing.
"Many of our graduates find work from their placement or choose to work in private practice. Graduates work in hospitals, community centres, aged care and in schools working with children," says Seaman. "The opportunities are endless."
For those of you who can barely colour between the lines, have no fear. Seaman says students don't need to have any experience or skill in art to complete the course successfully.
"The process is not about creating aesthetic images, but about effecting change and growth through artistic expression in a safe and supportive environment," he says.
"Our VET Diploma and Advanced Diploma level qualifications do not have pre-requisites and it's a common misconception that people need to be good at art to become an art therapist."
Along with rewarding career prospects, IKON's art therapy qualifications also offer a practical and engaging learning experience – no boring lectures here. Instead, classes are conducted in a workshop style, with exposure to a broad range of contrasting theories and techniques.
"The trainers offer their expertise in a way that resonates with me through discussions, and experiencing the art process and group work with the other students," says IKON art therapy student Diana von der Borch-Garden.
"Class contact is invaluable and the research we do along the way only adds interest to the course."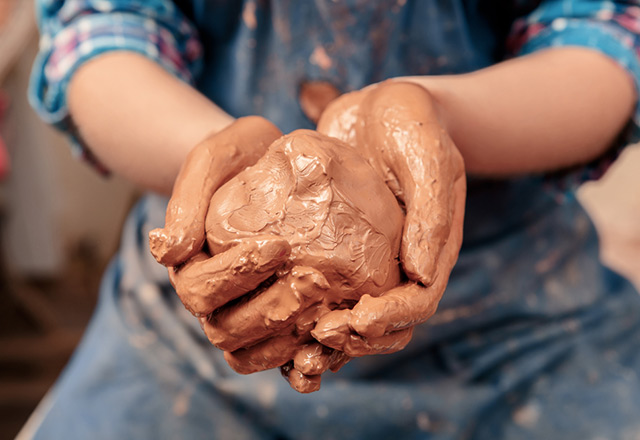 If art therapy isn't for you, a Diploma of Counselling might be. The course is designed for anyone looking to set out into the counselling and helping professions, with careers in community service, teaching and human resources common.
Not only will you be equipped to help others on their life journey, you may even learn a thing or two about yourself.
"I began the course with the intention of exploring counselling modalities to see if this could be a career pathway for myself," says IKON counselling student Susan Howlett.
"What I didn't realise is that I would experience an informative and supportive journey of personal expansion and deeper awareness."
While theory is important, the face-to-face nature of counselling means a heavy practical component is vital to success in the industry. At IKON, you participate in a minimum of 50 hours' supervised work – giving you a chance to learn from the best and enter the workforce with confidence.
Kinesiology originated in the 1970s and uses the gentle art of muscle monitoring to access information about a person's wellbeing. In short, kinesiology looks at a person's natural internal energies and anything that could be inhibiting its balance. Its end goal? To promote physical, emotional, mental and spiritual health.
The course is great for anyone wanting to work in a health field that integrates mind and body. Think working with people with long-term chronic conditions (such as pain), life change and psychological states, and children and adults to improve learning.
Advanced Diploma of Transpersonal Counselling
Always considered yourself slightly more self-aware than the average Jo? Then take a look at a qualification in transpersonal counselling.
Transpersonal means 'transcending the personal' and its study is all about paying attention to your normal and everyday experience – as well as what's beyond its surface. Think connecting different levels of consciousness – including the spiritual, unitive and transcendent – to help yourself (and others) become happier and more connected.
Transpersonal counselling can lead to careers working with children and youth, Aboriginal health, mental health, schools, correctional services, community services, and aged care; it's really up to you. The IKON qualification blends psychological theory with a practice-based approach to counselling – so you will be equipped to deal with whatever your future career throws at you!
So, if you are naturally drawn to helping others, want a deeper understanding of yourself, and want to use your knowledge to assist others to lead better lives – then a career as a therapist may be for you.
Visit the official website for more information and application pack. Or contact them via email or phone (08) 8350 9753.
Rate This