Jessica Sepel: I feared scales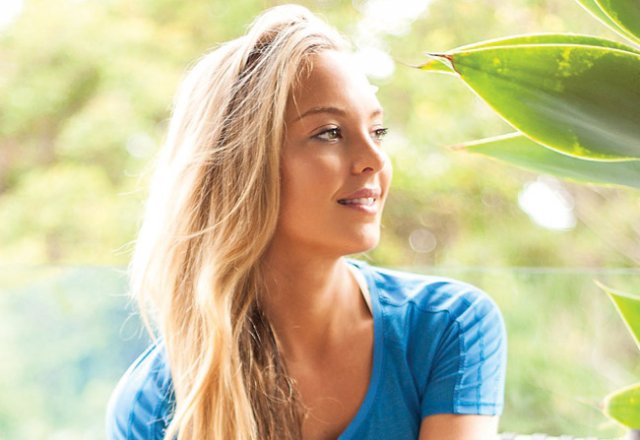 Now a wellness coach, Sepel suffered low self-esteem throughout her teenage years
It's hard to imagine beautiful Jessica Sepel as an insecure teenager, but she reminds us that everyone goes through tough times.
From the age of about 16, she tried every fad diet under the sun, depriving herself of adequate nutrition and counting every calorie. She became obsessed with the idea of thin, and put increasingly high pressure on herself to achieve an unattainable ideal.
"I had really low self-esteem, and, in turn, a really negative relationship with myself," she recalls, her voice tinged with sadness. "I felt I needed to be thin to be loved and appreciated, and became so distracted by the endless and futile pursuit to be perfect that I lost sight of the blessings in my life.
"I became obsessive. I am a typical A-type personality and a perfectionist. I dieted to the point of food restriction and became incredibly underweight. I lost my self-confidence and balance. I focused my uncertainty and self-hate on my body, and in turn, my body became my biggest burden. I feared scales, yet I couldn't stop jumping on them, and the number that flashed up would make or break my mood for the day. All I could think about was the heaviness of my body."

It wasn't until she found social media that Sepel began to look deeper into the causes of her insecurity, and began to rebel against the pressure placed on women to look, feel and be perfect.
"My social media and my blog has been a form of therapy for me, then after about a year I released my first e-cookbook and it just went viral," she says, her eyes wide as she explains her surprise. "Young women around the world were feeling really encouraged and inspired by it. People would contact me and say, 'I am going through that, too,' and it made me realise I wasn't alone. That's all I hope I can do for others."

Sepel wanted to reach out and remind women that it's OK not to be perfect. It's OK to have bad hair days and fat days, and – perhaps most importantly – it's OK to be human.
"As women we put so much pressure on ourselves to be perfect – to be the perfect wife, friend, mother – and it's all becoming too much," says Sepel, who also runs her own private practice in NSW, where she is based. "I think we have to relieve the pressure on ourselves to be the perfect anything. We shouldn't feel guilty for saying 'no' to things, or for putting ourselves first."

It's this open, honest and down-to-earth attitude, and relatable approach to health and wellness, that has seen Sepel become a role model for women and girls everywhere. And she hopes to use her status to help women break free from the vicious cycles of self-hate and loathing.
"Who I am now is very different from the person I was just a few years ago," she says. "Today I can see that I chased love, happiness and approval in all the wrong places. But what I've learned is you can't live a healthy and fulfilled life unless you have a foundation of love for yourself."

Jessica Sepal's book The Healthy Life is out now. Have you been affected by anxiety? Naturopath Kylie Cloney lends some expert advice.
Rate This