How to start a wellness blog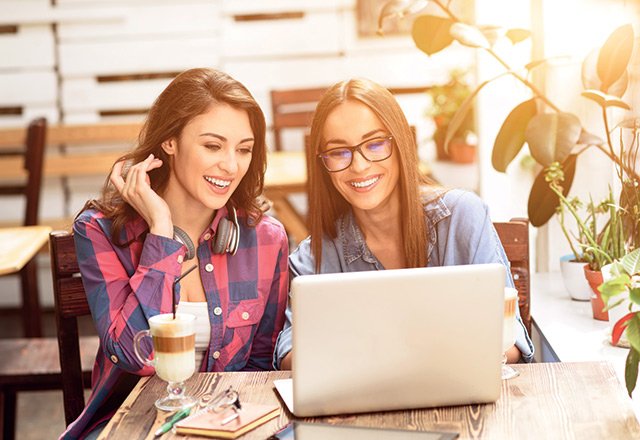 Top five tips for successful blogging.
Blogging might seem like a dreamy occupation, especially if you're unhappy in your current role. But as any competent blogger will tell you, it's a long, hard road requiring courage and commitment. KATE TOHOLKA shares five tips for successful blogging.
Blogs are a dime a dozen these days. The rise of the 'foodie' trend has seen thousands of wellness blogs appear on our screens, and it's here to stay. If you're thinking about starting your own wellness blog, take note of these five tips to ensure you're in for a long career as a blogger.
1. Identify the purpose of your blog
Is it to add extra value to your existing natural health practice or is it to share your personal journey? Or do you simply aspire to be a globe-trotting foodie, sharing your healthy meals across sun-drenched landscapes? There's so much potential to becoming a wellness blogger and it all starts with your purpose. This will guide all the future decisions you make related to your blogging career.
2. Be specific…and different
A wellness blog that talks about general wellness is invisible. There are already millions of them doing exactly that. A blog that stands out is a blog that is focused on a specific topic. For example, if you are a naturopath and you specialise in fertility health, create a blog that is specific to all things fertility instead of the broader landscape of naturopathy. It will attract the right readers (and potential clients) to your business.
It also helps to be different. This can be done through your imagery, your language or the way you deliver your content. A great example is Shannon's Kitchen (shannonskitchen.com), a wellness blog sharing wholefood recipes. Shannon's point of difference is her humour and R-rated language. It's a refreshing – and laugh-out-loud – blog that is vastly different from other recipe sites.
3. Be an active member of the blogging community
There's more to blogging than simply writing articles and posting photos on Instagram. There's a very strong community of wellness bloggers across the globe, and right here in Australia. Reach out to other wellness bloggers and show your support. They will return the favour and not only boost your presence online, but assist you to feel connected and supported in what many still consider to be a hobby.
4. Take note of legalities
We've all heard the horror story of Belle Gibson and The Whole Pantry. Obviously we shouldn't say we have cancer when we don't, but this spectacle placed a spotlight on the legal behaviours of wellness bloggers. In particular, the claims made by wellness bloggers. A wellness blog should not make claims it cannot conclusively support with evidence. The general rule is to avoid claiming 'cures' in order to protect yourself.
There are also the legal issues of plagiarism, copyright and intellectual property. The most murky of this is with photos and graphics. Did you know that you legally cannot copy and paste a photo from Google Search without permission? Not many people do. All imagery must be your own or used with permission from the owner.
If you have any concerns, consult a legal advisor to ensure you are protected online.
5. Be consistent
Finally, treat your wellness blog like a job. Show up and do the work. It's not easy to build a loyal readership but like all great things, it takes time. The bloggers that consistently produce great content and engage with their communities are the most successful bloggers of all.
Rate This