How to make natural perfume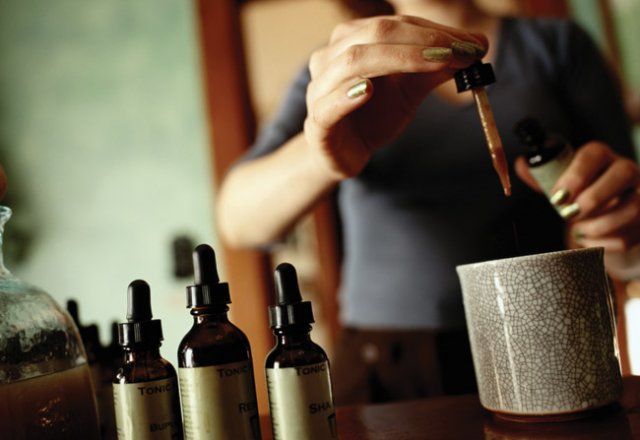 DIY fragrances
Want to make your own perfume? Start with a collection of 100% pure, organic essential oils.
Put 10 drops of two to five different oils in a 50 ml glass spray bottle, and then top with alkaline or at least filtered water. I like to use a blend of the following:
Lavender (Lavandula angustifolia) has calming and relaxing properties that can reduce stress and nervous tension.
Neroli (Cutrys ayrabtuyn) has been highly regarded by ancient Egyptians for its ability to heal and calm the mind, body and spirit. It is stabilising and strengthening to the emotions, promoting peace, confidence and awareness.
Jasmine (Jasminum officinale) has been nicknamed 'queen of the night' and 'moonlight of the grove' for its beautiful, seductive fragrance.
Ylang ylang (Cananga odorata) influences sexual energy and enhances relationships; patchouli (Pogostemon cablin) is calming, sedating and relaxing, and reduces anxiety.
Rose (Rosa damascena) possesses the highest frequency of all essential oils (320 MHz). It creates a magnetic energy that attracts love and brings joy to the heart.
Orange (Citrus sinesis) is believed to bring joy, peace and happiness to those who possess it. It is elevating to the mind and body.
Bergamot (Citrus bergamia), is believed to be one of the most uplifting fragrances.

Janella Purcell is a naturopath, nutritionist and author.

NEXT: Aromatherapy mixology
Rate This