Top 10 oils for mind, body and soul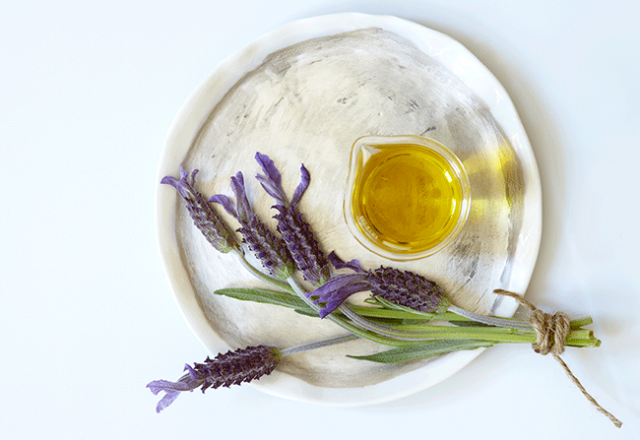 Essential oils for relaxation.
"The practice of aromatherapy fits into the context of complementary health care as a whole," says Pat Princi-Jones, aromatherapy expert and educator at In Essence and Oil Garden Aromatherapy, so here we take a look at 10 essential oils and their purpose.
1. ROSE
Botanical name: Rosa damascena or rosa centifolia
What it does: Balances and improves general wellbeing, uplifts, relieves nervous tension and stress.
2. TRUE LAVENDAR
Botanical name: Lavendula angustifolia
What it does: Aids relaxation and sleep, calms skin conditions such as burns and insect bites, assists with muscle aches and digestive complaints.
3. EUCALYPTUS
Botanical name: Eucalyptus radiata, mallee or polybractea
What it does: Aids respiratory conditions such as colds and flus, and relieves blocked and stuffy noses.
4. TEA TREE
Botanical name: Melaleuca alternifolia
What it does: Excellent microbial for skin conditions, aids signs of the flu and is good for cleaning.
5. GERANIUM
Botanical name: Pelargonium graveolens
What it does: The ultimate balancer for mood, skin, hormones and female reproductive conditions. It's a wonderful tool for meditation and spiritual practices.
6. SWEET ORANGE
Botanical name: Citrus sinensis
What it does:Uplifts mood, balances to help with sleep and aids digestions.
7. PEPPERMINT
Botanical name: Mentha piperita
What it does: Good for digestive complaints, sore muscles and it has cooling properties. Vaporise it with lemon and eucalyptus to clear the air and facilitate breathing.
8. CLARY SAGE
Botanical name: Salvia sclarea
What it does: Assists with female reproductive conditions such as menstrual cramping, menopause and labour.
9. FRANKINCENSE
Botanical name: Boswellia carteri or sacra
What it does: Good for respiratory conditions such as asthma, is a sedative and helps with anxiety through grounding and meditation.
10. JASMINE
Botanical name: Jasminum officinale
What it does: Good for female reproductive conditions, uplifts a low mood and is great as a perfume.
We look into the make up of these powerful plant extract and offer some DIY remedies for rest and replenishment in the June/July 2017 edition of Australian Natural Health magazine.
Rate This