How to burn calories (by eating)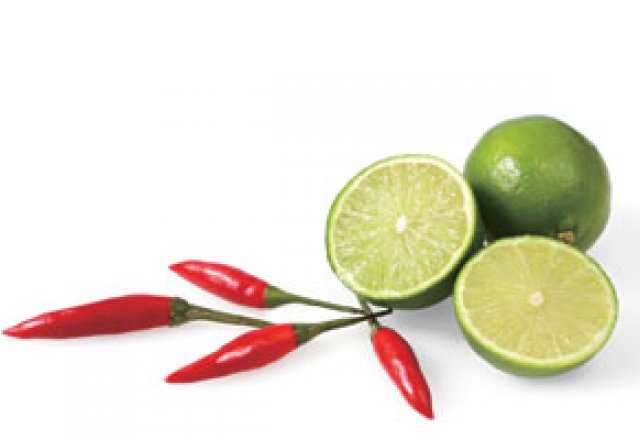 Liz Nowosad discovers the secret to losing weight - and it's all about eating (yes, really!)
While there is no 'miracle' pill to make you slim, there are foods that are conducive to weight loss, which actually help you to burn calories simply by eating them, as Liz Nowosad discovers
Want to lose weight fast? While there is no 'miracle' pill to make you slim, there are foods that are conducive to weight loss, which actually help you to burn calories simply by eating them.
High protein food consume more energy
Lean meat, poultry, fish and legumes are all good examples of protein rich foods. High protein foods require more energy from the body to process, thus their fat-burning power. Protein is great for muscle building, which in turn helps to increase the metabolism, plus protein foods keep you feeling full through to your next meal, reducing snack attacks!

TOP picks
Chicken (breast)
Pork (lean cuts, fat trimmed)
Salmon
Beef (lean cuts)Tuna
Turkey (breast)
Sardines
Chickpeas
Lentils
Prawns

Heat speeds up your metabolic rate
When your body temperature increases, your metabolic rate increases and you burn more calories. Foods that raise your body temperature therefore, have fat burning properties. So turn up the heat in your cooking, with chillies.

TOP picks
Habaneros
Cayenne chilles
Jalapenos

Chemical properties that burn fat
Some foods contain chemicals that are conducive to weight loss in a variety of ways, including vitamin C from citrus fruit and capsaicin in chillies. Munch on these and melt away excess fat.

Top Picks
Green tea
Chillies
Lime
Lemons
Mandarins
Mangoes
Garlic
Onions
Increase fibre and absorb calories
Fibre reduces the amount of calories you absorb from food and is excellent for digestion. It moves food through the digestive tract to prevent calorie absorption as well as constipation and it keeps you feeling full for longer. It's important to drink plenty of water when you increase your fibre content, as if you are dehydrated it can actually build up in your intestine leading to bloating and constipation.

Top Picks
High fibre bran cereal
Lentils
Brown rice
Oats
Broccoli
Berries (raspberries, blue berries, blackberries, strawberries)
Need more tips and advice? Check out our healthy foods section and don't forget to let us know your thoughts on Facebook!
Rate This