Fig tart with maple yoghurt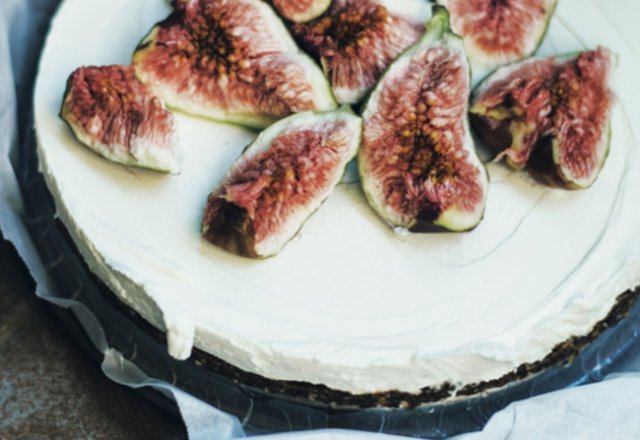 Dessert with a healthy twist
This tart looks wicked but it's packed with healthy ingredients like dates, almonds and probiotic-rich Greek yoghurt.
Ingredients (serves 6-8)
250 g pitted medjool dates, chopped
60 g whole almonds, coarsely chopped
1 tbsp hulled tahini
1 tsp ground ginger
1 tsp ground cinnamon
8 figs, torn in half
Maple yoghurt
500 g Greek-style yoghurt
2 tsp pure maple syrup
1 tsp natural vanilla extract
Method
Grease and line a 20 cm springform cake tin.
To make the maple yoghurt, put the yoghurt into a bowl, add the maple syrup and vanilla and mix to combine.
Suspend a fine sieve over a bowl. Line the sieve with a double layer of muslin or a tea towel, add the yoghurt mixture and twist to enclose, tying the top with kitchen string or an elastic band. Refrigerate overnight.
The longer you leave the yoghurt to drain, the firmer it will be.Put the chopped dates and almonds into a food processor and process until the mixture resembles fine breadcrumbs. Add the tahini, ginger and cinnamon, then process until the mixture just comes together.
Press the date mixture into the prepared cake tin, spread the maple yoghurt over the top and refrigerate for four hours. Remove from the tin, top with the figs and serve.

Recipe and images by Jody Vassallo
Rate This