Endorsement logos - what they really mean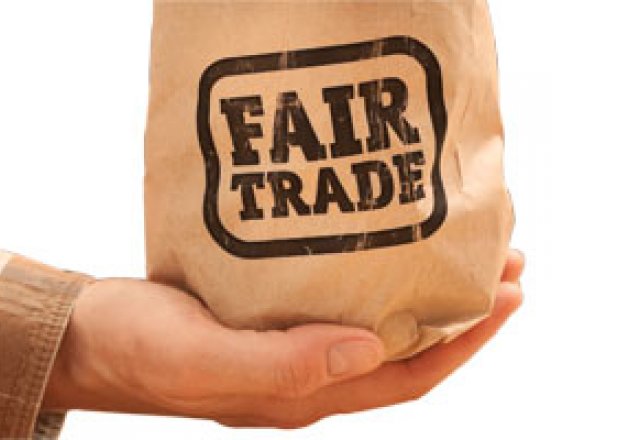 Angela Tufvesson distinguishes the credible from the not so credible.
With so many endorsement logos adorning your favourite food and beauty products, it can be difficult to distinguish the credible from the not so credible. Here are the certification schemes you can trust
Australian Certified Organic (ACO)
Found on: Foodstuffs, including bread, milk, tea, fruit and vegetables, and beauty products.
What it means: A well-recognised certification scheme, use of this logo indicates the product meets organic standards, which include stringent animal welfare and environmental guidelines, says consumer association Choice. ACO accreditation means your goods don't contain pesticides, herbicides, hormones or genetically modified ingredients. "There's a lot of organic products on the market – in the last three years it's boomed," Randell says. "Sometimes I buy organic produce from local farmers and it's not certified as they're in transition to getting certified. If you're buying produce from the major supermarket chains, that's all ACO accredited. "If you're going to a specific organic shop, most of the produce should be certified, at least 90 per cent. The shop I go to for aims for 97 per cent certified organic."
Organic Growers of Australia (OGA)
Found on: Fruit, vegetables, herbs and jams, primarily at farmers' markets and independent stores or on box scheme home deliveries.
What it means: Operating under the same umbrella as ACO, OGA certifies smaller producers using a simpler and less expensive process. Stallholders at your local farmers' market are likely to carry this stamp of approval, which indicates use of sustainable farming methods such as crop rotation and green manure, and natural control of weeds, pests and diseases.
RSPCA Paw of Approval
Found on: Eggs, pork, turkey and chicken meat.
What it means: This pawprint is found on products that are part of the RSPCA Approved Farming Scheme, which assures a high standard of animal welfare on the farms that have produced this food for you. "By buying products stamped with the RSPCA Paw of Approval, people can trust that the RSPCA has done all the necessary checks to ensure the animals have been farmed humanely," says RSPCA CEO Heather Neil. "Hens, pigs and meat chickens raised on RSPCA Approved farms have the freedom to express their full range of natural behaviours. They are not confined in cages or sow stalls."
Australian Made, Australian Grown
Found on: Everything from dried fruit and UHT milk to organic cotton clothing.
What it means: It's an oldie but a goodie. According to a recent survey, the Australian Made, Australian Grown logo is trusted by 85 per cent of us. It comprises three logos – Product of Australia, Australian Made and Australian Grown – with varying levels of certification. Ian Harrison, campaign chief executive, says the certification scheme guarantees our high local standards. "If you buy imported products you can't be certain about the quality and health standards reflected in the manufacturing or creation of the product," he says. "Certification trademarks tell consumers the product meets a particular standard. "The Australian Made, Australian Grown logo shows consumers that the product has been made or grown here in Australia and it meets the strict criteria set out in the Australian Made, Australian Grown Logo Code of Practice. It's a solution for consumers who want to buy authentic Australian products."
NASAA Certified Organic (NCO)
Found on: Grocery products, including baby food, cereal, meat, wine and cheese.
What it means: About one in three Australian grocery shoppers claim to buy organic products at least once a month. Of these, the NCO logo was recognised by 21 per cent of respondents in a survey conducted by the Organic Federation of Australia – more than any other logo. Like ACO, to qualify for certification products must not contain pesticides, herbicides, hormones or genetically modified ingredients.
Rainforest Alliance Certified
Found on: Coffee, cocoa and tea.
What it means: According to Choice, the Rainforest Alliance Certified seal indicates all or some of the ingredients in the product come from certified sustainably-managed farms or forests that meet standards for environmental protection, social justice and economic management. It's an international movement that has experienced significant growth in recent years. In 2010, more than 219,000 metric tons of coffee was produced on Rainforest Alliance Certified farms – about 2.5 per cent of the global coffee market. Enjoying a guilt-free cuppa is getting easier, with this logo adorning a range of coffee and tea brands at your local supermarket. "We are proud the portfolio of our work has expanded into more than 70 countries," says Tensie Whelan, president of the Rainforest Alliance. "The combined efforts of each farm and forest that has earned Rainforest Alliance certification represent a huge global impact, conserving the environment and promoting healthy ecosystems while benefiting the lives of millions of farm and forest workers, and their communities."
Fairtrade
Found on: Coffee, tea, chocolate, cocoa and nuts.
What it means: This label indicates that producers and traders have met internationally-agreed fair trade standards, which means farmers and producers in developing countries – the main growing regions of coffee, cocoa beans and tea leaves – receive a designated fair price for their produce. The Fairtrade movement is big news locally, with 200 products wearing the logo and 2010 sales exceeding $120 million in Australia. Now that's a lot of coffee! "Fairtrade...empowers farmers and workers to take control over their lives, get a fairer deal and create opportunities for their communities," says Australia and New Zealand CEO Stephen Knapp.
Unfortunately, not all claims are good. Know the food label cons so you don't get tricked. Browse food and recipes, and follow us on Facebook and Twitter for weekly natural health news updates.
Image credit: iStock
Rate This