Dr Libby Weaver's wholesome breakfast bowl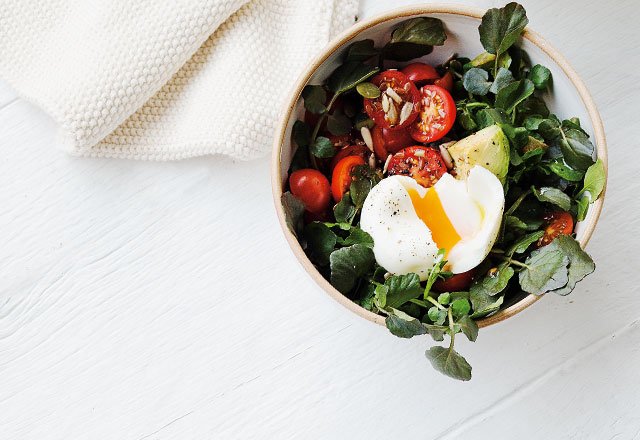 Start your day with this nourishing bowl.
As an advocate for nourishing your body, Dr Libby Weaver's delicious breakfast bowl is the perfect way to start your day.
Ingredients (makes two bowls)
4 eggs, at room temperature
1 avocado, cut into quarters
200 g cherry tomatoes, halved
2 handfuls of watercress or baby spinach leaves
2 tbsps freshly squeezed lemon juice
2 tbsps extra-virgin olive oil
⅓ cup mixed seeds, such as linseeds, pumpkin seeds and sunflower seeds
Method
Bring a saucepan of water to the boil and gently lower the eggs into the water.
Cook for 6 minutes, then remove from the pan and rinse under cold water. Peel straight away.
Divide the avocado, tomato and watercress or spinach among four bowls. Top with a soft-boiled egg, drizzle with lemon juice and olive oil, and sprinkle with seeds.
Rate This