Cherry Heaven dessert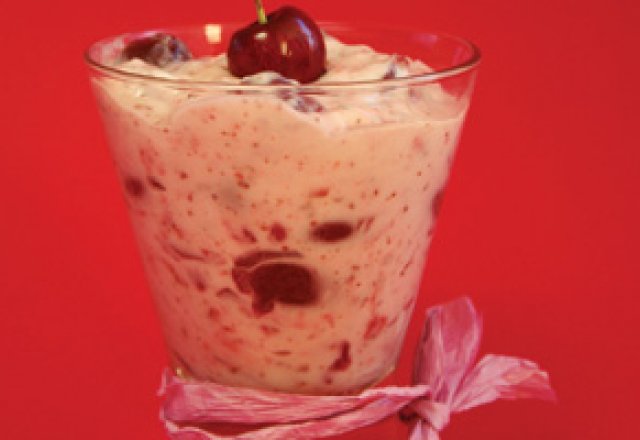 Annette Sym, author of Symply Too Good To Be True, shares her recipes
Whip up a delicious dessert in no time at all
Ingredients
2 x 150g tubs 99% fat-free vanilla fromage frais (Fruche®)
1 x 200g tub diet vanilla yoghurt
1 x 420g can pitted black cherries drained
1 chilled Cherry Ripe® chocolate bar (55g)
¾ teaspoon imitation coconut essence



In a medium size mixing bowl combine Fruche® and yoghurt together. Cut cherries in ½, then add to bowl. Grate Cherry Ripe bar and place into mixture with essence.

Stir ingredients together. Refrigerate until required. Easy, right?

Nutritional Information (per serve)
FAT TOTAL 2.4g
SATURATED 1.8g
FIBRE 1.3g
PROTEIN 8.4g
CARBS 22.8g
SUGAR 21.8g
SODIUM 50mg
KILOJOULES 633 (cals 151)
GI RATING Low
Symply Too Good to be True 2, $13.95, is available from www.symplytoogood.com.au.
**Fruche® is a registered trademark of National Foods Limited**

Rate This