Breakfast ice pops recipe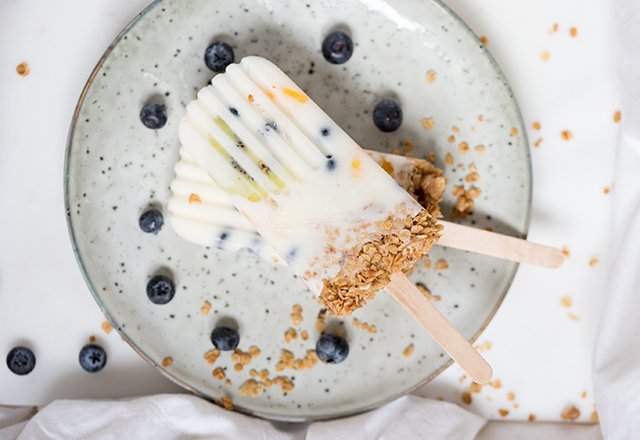 Because ice-cream for breakfast is a thing.
Start your day with these delicious, refined sugar and dairy free breakfast ice pops.
Ingredient
1 cup mixed fresh fruit and berries
2 cups coconut yoghurt (or other plant-based yoghurt)
1 tsp vanilla extract
½–1 cup homemade granola
Method
Chop the fruits into small pieces. Stir vanilla extract into the yoghurt with a spoon. Pour fruits, berries and coconut yoghurt alternating into molds, and remember to leave some space for granola. Add the granola, press down lightly and add ice-cream sticks. Place in the freezer for 4–6 hours or until frozen.
Remove the molds by dipping them into hot water for a moment.
Serve and enjoy!
Recipe by Virpi Mikkonen and Tuulia Talvio.
Rate This