The benefits of chocolate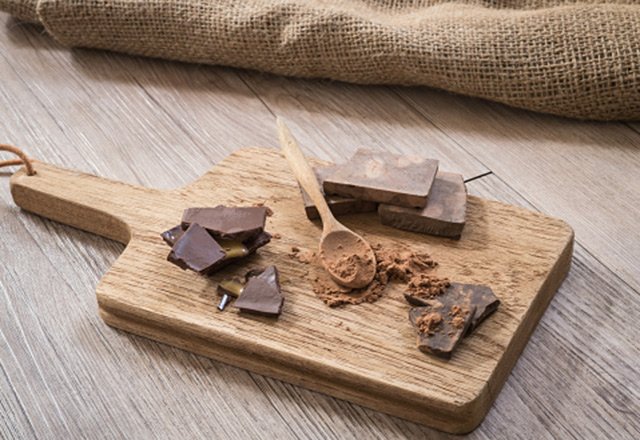 A read for all the sweet tooth's
We chat to Emma Jackman about the inspiration behind Conscious Chocolate, a sweet treat with nutritional benefits.
What inspired you to create organic, raw and homemade chocolate?
I wanted to create a chocolate that not only tasted luxurious and decadent but was also healthy and had no dairy or refined sugars. I had a vision that we should be able to buy a raw chocolate that was suitable for everyone, regardless of his or her dietary requirements, so that no one was excluded. I wanted to break the premise that you have to compromise taste to have health or that chocolate can't be healthy.
Tell us a little bit about your chocolates? What is the best thing about your products?
The best thing about my products is that you know the chocolate is hand-made by people who care in a tiny company with ingredients that are truly amazing and include uncompromising, premium superfoods. We are also a totally environmentally friendly company: our foil is part made from chalk, so it is biodegradable and our cartons are fully bio-compostable. Plus we have a huge range of flavours, and consumers have the guilt-free pleasure of knowing that you can have both taste and health at once! I also love the texture: a melt-in-your-mouth, truffle-like ganache. This comes using coconut butter.
Why are organic ingredients important to you?
They are important for the confidence in the ingredient and traceability – I don't want to be eating pesticides with my chocolate.
What made you decide to create a chocolate using a sugar alternative such as rice syrup?
I wanted a chocolate without refined sugars due to the spike and the unbalancing caused by refined sugars in terms of glycaemic load and glycaemic index – there was no chocolate on the market offering this at the time.
What is your personal favourite product/flavour, and why?
I love the goji and coconut flavour. It is one of the original flavours and I love the taste combination. I also love the orange because it is quite warming and comforting and has uplifting properties. And my third favourite would have to be the Love Potion No.9 with maca and rose essential oils. It's not everyone's favourite but those who like it are so happy when they taste it.
Do you have any exciting plans for 2016?
Ooh…in terms of business we want to increase our social media presence and continue with new product development to keep our audience trying new flavours. In a personal sense – travel more and join my pleasure of travel and sociability with my business.
Describe the perfect day off…
Wake up, do my yoga practice, drink herbal tea, eat chocolate, play with the children and be silly dressing up or making up some games. Walk the dog (and often the cats) in the woods and go by the lakes. Eat fresh foods and fruit. Lots of laughter. Spending time with family and friends.
To purchase some treats visit the Consciouc Chocolate website.
Rate This