Beauty and the beach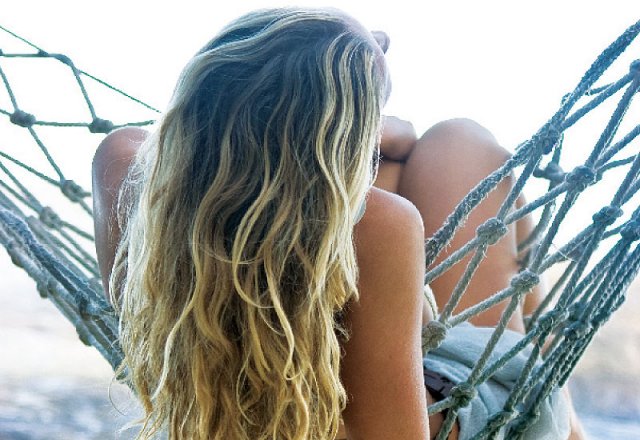 With summer on the horizon, it's time to start prepping your body for the beach.
Alice Algie looks at the best natural beauty tips and tricks to get your body bikini ready.
The weather is hotting up and that can only mean one thing… summer is fast approaching! From exfoliation to hair removal and sun protection, here are some of the most effective, natural beauty treatments to primp, preen and prepare ourselves for bikinis and bathers.
EXFOLIATION
The skin is the largest organ of the body and a good reflection of our health. If your skin is lacking in the smooth, soft and supple department, improving its condition is easier than you may think.
As we get older, the skin's natural ability to shed dead cells slows down. This is why exfoliating is so important. Using a gentle and natural exfoliant can lead to significant improvements in the overall tone and condition of your skin.
"Exfoliating will slough off all of those winter dead skin cells. It also helps increase circulation, which is really good for shifting cellulite and it also softens and brightens the skin," says Heddy Butler, National Manager for the College of Natural Beauty.
During summer, your skin is under attack from UV rays, so avoid exfoliating with harsh products that may cause further damage to your skin. Stick to natural and gentle products that will nurture your skin's health and create a healthy glow.
HAIR REMOVAL
Hair removal is an essential part of your beach beauty preparation. From recyclable razors, organic shaving creams and natural epilation methods, there is an endless array of products to choose from.
Sugaring is a technique that has been around for centuries. It involves the application of a heated sugar paste (made from sugar, lemon juice and water) to the hair, which is then pulled off in a similar way to waxing. The sugar paste only clings to the hair and doesn't stick to the skin, which makes it a less painful alternative to waxing, despite giving equally effective results.
"Another alternative is threading, which is not the best method of hair removal for legs but it does work well on facial hair," Heddy says.
Threading involves thin, twisted thread, which is rolled over certain areas to remove the hair at the follicle.
For a gentler, more pain-free option you could try using natural oils – such as coconut or sweet almond – when shaving. Not only are they a luxurious, chemical-free way to lubricate your legs and reduce the risk of shaving rash, they double as a moisturiser too. "Fragrances, colouring and preservatives are the main causes of irritations, so natural products such as oils are much safer to use for those prone to skin irritation and sensitivity," Heddy says.
Top tip
Try using a natural loofah, which is made from the dried fruit of a fibrous tropical vine. They can be found in most beauty outlets and are a great natural way to shed dead skin cells. Try using it as a dry body brush before you shower, or use it wet with warm water. To avoid build-up of germs, it's essential you let the loofah dry out between uses and replace it on a regular basis.
HAIR-CARE
With the sun's rays beating down, the harsh chemicals in chlorinated swimming pools and the drying effects of salt water, it's no wonder the summer season takes its toll on our hair. Take just a few minutes each day to care for and naturally nourish your hair and you can reduce annoying split ends and dry locks come autumn.
Hair is incredibly absorbant like a sponge, so saturate it in fresh water before you enter the pool or ocean to prevent it from absorbing chlorinated or salt water. Wetting your hair with clean water means it has less capacity to absorb any nasties that may cause damage later on.
Using hair oil is a great way to restore your hair's vitality. There is a huge range of natural hair-care oils on the market – even the humble olive oil can be used as a treatment. Simply soak your hair in oil (focusing mainly on the ends), leave for half an hour then wash out. Your hair will be soft, silky and hydrated. For an even deeper treatment, use the excess oil left on your hands to give your scalp a massage. This will promote blood flow to your hair's roots and improve growth.
SUN PROTECTION
There's no denying that sun protection is the most important thing you can do when it comes to summer beauty preparations. Not only does sun damaged skin lead to advanced signs of aging, but it can have a devastating impact on our health too, with two-in-three Australians being diagnosed with skin cancer by the age of 70.
The only way to guarantee you will be completely protected from the sun naturally this summer, is to stay out of it. This means keeping in the shade and covering up. Some sunscreens use chemical UV filters to absorb the UV rays and while they may prevent you from getting burnt, they contain a number of free radicals, which may contribute to skin irritations.
If you do get sunburnt this summer, it's important to take action straight away to help soothe the skin back to health. Aloe Vera has long been known as a remedy for sunburn as it contains natural antibacterial properties while soothing and hydrating the skin. Organic Aloe Vera gel can be bought from most health food stores, but an even better option is to grow your own.
MANICURE AND PEDICURE
Hot pavements and open shoes mean our feet take a battering every summer as they are so exposed to the elements, but even the most polished summer look can be tainted by ungroomed hands and feet.
Your nails are an expression of your health and their condition is directly related to what you are putting in your body. If you have cracked, splitting or discoloured nails you might need to visit a doctor to check your nutrient levels. For more superficial problems, keeping your hands and feet moisturised and nourished is a great way to improve their appearance.
"Almond oil is great to use on your hands and feet as a cuticle oil – simply rub it into your nails," Heddy says.
Another idea is to use a combination of sea salt and olive oil to exfoliate your feet without the need for harsh chemicals.
"It's a combination that works especially well on feet, but can also be used all over the body for a nourishing and hydrating effect," Heddy says.
"Simply make it up at home and use it before you hop in the bath or shower."
Beauty care doesn't have to involve a cupboard full of products and our simple ideas will have you looking like a natural goddess this summer with minimal effort!
Heddy Butler is National Manager of The College of Natural Beauty. Visit www.cnb.edu.au for more information. NH
Rate This